| | | | | | | |
| --- | --- | --- | --- | --- | --- | --- |
| |   | |   | |   | |
October 2021
Volume XIII, Issue 10

Clothing Drive Saturday, October 2nd and October 9th
Important Message from Ismael (Izzy) Quintana --
Clothing Drive October 2nd and October 9th for Afghanistan Allies and Refugees

The Veterans of Foreign War (VFW) Post 9015 of Upper Nyack which I am a member of and serve as Post Chaplain will be holding a clothing drive for our Afghanistan allies and refugees this Saturday October 2nd and next Saturday October 9th between 9 am and 12 pm at the post located at 250 Birchwood Ave., Upper Nyack, NY 10960. There are two attachments here. The first is the clothing drive information and the second is why we are doing it. It was written by Mike Tritt who is our Post Adjutant. I encourage you to read it to fully understand what his interpreter had to go through to get out of Afghanistan. This story is the same for others that were lucky to have escaped as well.  Ismael (Izzy) Quintana, Cell: (845) 587-6497

Please support this Clothing and Items Drive.  For further information call Commander Damien Shea on his cell phone:  757-803-4382 or email vfwpost9215unny@gmail.com or call Izzy at 845-587-6497 or email: iquintana@vettovetrc.org.

SSGT Michael Tritt from VFW Post 9215

Photo of Gholam and his family

My name is SSgt Michael Tritt USAF (2002-2008) and I am a member of VFW Post 9215. I have been working tirelessly for the past 2 months trying to get my interpreter, Gholam, and his family out of Afghanistan.

Early August 2021, his town was surrounded by the Taliban. After much convincing, he agreed to let us send him $800 which is enough money for 4 plane tickets and 1st month's rent for a place in Kabul. Unfortunately, by the time he got tickets, his town had been overrun, the airport was closed, and he was 400 miles away from the nearest possible rescue. My last message to him was he either needs to get to Kabul, or he needs to burn all of his documents and grow his beard out to blend in. His last message to me was he was going to try to make it to another province. 36 hours later he messaged me that he was in Kabul. He arrived the same weekend US troops arrived, and it was chaos at Kabul Airport.

We tried 8 to 10 attempts at various gates in the airport. On his first attempt, I even talked to the ANA guard who spoke perfect English to let him in, but that was the closest he ever got. Through some contacts, we had a Marine inside the airport who was going to come to the East Gate and read his name but shortly after I sent him there I got a flash message that shots were fired and to recall Gholam. Gholam and his family watched in horror as the Taliban showed up and executed a woman and 5 children in front of the East Gate. They fled and hid in a stranger's house who fed them and let them stay the night. On our last attempt at the gates, we sent him to Abbey Gate. It was very crowded but intel said it was the best gate for getting through that day. That is the day the bomb exploded outside Abbey Gate killing hundreds of people and our US Marines, Soldiers, and Sailors. I thought I got Gholam and his family killed for the second time. When he finally messaged me, he said the Taliban showed up and beat his wife with cables and shooed them away. This actually saved their lives. All this time I was calling and emailing every Congressman and Senator, and having friends and family do the same. I reached out to Lt. Generals I knew, operators I knew, and my VFW commander, who played a huge role in helping me find people on the ground in Kabul to help. Eventually, I reached a guy who happened to know all the right people at a high enough level and he coordinated with his team on the ground to exfil Gholam and his family. Gholam had to pawn his wife's wedding ring to pay for one more night at the
place they were staying. An Afghan Commando volunteered to pick him up and drove him all the way to Mazar-I-Sharif an 8 to10 hour drive. This man swore to protect Gholam's family with his life until the rest of his team and people that they were trying to get out could catch up.

After weeks of moving Gholam around, and one night staying in a hotel full of Taliban sleeping on the roof and in the lobby, (3rd time I thought I killed him), Gholam finally made it onto the plane and landed safely in Qatar. He was able to get new clothes and toys for his kids. They had been wearing the same clothes for 2 months. It took him a few days to realize he was safe and then he broke down and cried to me. I cried with him. He is my brother. I could not leave him behind. I am still working behind the scenes to help others who are actively being hunted by the Taliban. These are all Americans in my eyes, they served our country with distinction, they have bled for us, lost everything for us, and have been abandoned by us. All that is keeping them afloat are veterans, active duty, and volunteers that have been working tirelessly day and night. These people are working their day jobs, making calls, and messaging their Afghan friends at night, trying to keep them calm and tell them they are not forgotten. We do this so that others may live. It is my creed from my unit. Please help donate in any way you can and show the world that America does not abandon its friends, allies, and its families.                                    SSGT Michael Tritt, VFW Post 9215

Education, Reflection, and Remembrance This Weekend
9/11 Remember Reflect Educate
Saturday, October 2nd, 2021 from 11:00 a.m. -- 8:00 p.m.
and Sunday, October 3rd, 11:00 a.m. -- 6:00 p.m.
Germonds Park
185 Germonds Road, West Nyack, New York

There is a suggested donation of $20 per family to attend the event. All proceeds from the event benefit the 9/11 Education Foundation.
The Foley Family of Rockland County, along with the 9/11 Education Foundation and the Town of Clarkstown, is hosting a two-day event to mark the 20th anniversary of the tragic events of September 11, 2001, and to bring attention to the ongoing consequences felt by families who are still suffering from the effects. The event is aimed at honoring the heroes lost during and after that tragic day and promoting education, reflection, and remembrance around 9/11.

To purchase tickets:  https://cfosny.fcsuite.com/erp/donate/list/event?event_date_id=2981

For further information:  https://www.911educationfoundation.org/events?fbclid=IwAR1ACHNj2wz4-_KH6oqu0R7B_BPWUIgeIkwIi2hlH5uEFSCnybHmJIOEidw

Attractions include:

9/11 Never Forget Mobile Museum




Corn Hole & MiniGolf Tournaments




Children's Inflatables




Food Trucks




Wine & Beer Tents




Face Painting




Onsite Vendors




Additional Family Activities




Live Music, including:



HEADLINERS
Troops Ask Court To Block DoD's Vaccine Requirement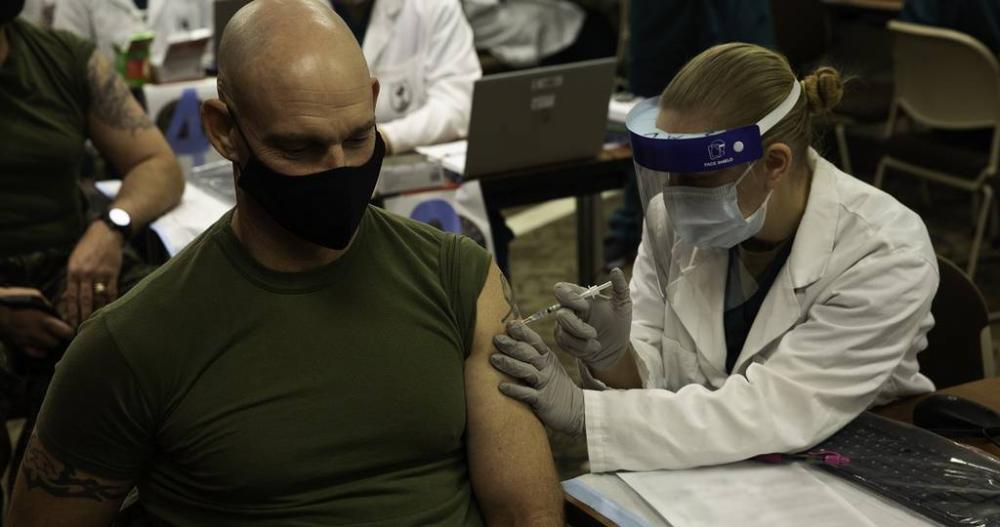 Troops ask court to block DoD's vaccine requirement
By Leila Barghouty
September 30, 2021
Military Times Article

Sergeant Major of the Marine Corps Sgt. Maj. Troy E. Black receives the COVID-19 vaccine as part of Operation Warp Speed at Walter Reed National Military Medical Center, Maryland, Dec. 22, 2020. (Lance Cpl. Tyler W. Abbott/Marine Corps) (This photo has been altered for security purposes by blurring out medical documentation.)
Two service members have filed a complaint against federal government officials, including Defense Secretary Lloyd Austin, in hopes that a federal judge will step in and block the military's COVID-19 vaccine requirement.

Army Staff Sgt. Daniel Robert, and Marine Staff Sgt. Hollie Mulvihill, filed the complaint on Aug. 17 with Colorado's U.S. district court, alleging that the Defense Department's personnel vaccine rollout is illegal and unconstitutional. The lawsuit followed DoD's August announcement that members of the military would be required to take the vaccine. The two troops believe they should be exempt from the vaccine mandate because they already had COVID-19, and they're pushing to get the case certified as a class action lawsuit.

Court documents were filed just days before the Pfizer vaccine was approved by the U.S. Food and Drug Administration on Aug. 23. The next day, the Pentagon released a memo confirming that mandatory vaccination against COVID-19 would only use drugs with full FDA licensure, though service members could voluntarily take any vaccine on the FDA's Emergency Use Authorization list and still be considered compliant with the mandate.
Largely basing their argument on the COVID-19 vaccines' expedited Emergency Use Authorization status, the plaintiffs cited a federal law, 50 U.S.C. 1520, that prohibits DoD from using human subjects for testing of chemical or biological agents. However, the vaccines approved for use in the U.S. were not considered experimental, a claim debunked by Reuters.

The service members call the vaccine requirement "a naked attempt to leverage the Plaintiffs' military status against them in order to move forward with an unnecessary public health mandate," according to court documents.

To back up their claim, the two troops cite Army Regulation 40-562, which allows exemptions to vaccine requirements can be granted if there is "evidence of immunity based on serologic tests, documented infection, or similar circumstances." These regulations were written before the COVID-19 pandemic, which presented unprecedented infection and hospitalization rates across the country.

To read further:  
https://www.militarytimes.com/news/your-military/2021/09/30/troops-ask-court-to-block-dods-vaccine-requirement/

Congress Passed COLA Wartime Disability Compensation
Congress.gov is the official website for U.S. federal legislative information. The site provides access to accurate, timely, and complete legislative information for Members of Congress, legislative agencies, and the public. It is presented by the Library of Congress (LOC) using data from the Office of the Clerk of the U.S. House of Representatives, the Office of the Secretary of the Senate, the Government Publishing Office, Congressional Budget Office, and the LOC's Congressional Research Service.  For further information, view this link:

https://www.congress.gov/help/quick-start



House Bills Recently Passed:
H.R. 4350, the $778 billion appropriations bill for FY2022 National Defense Authorization Act, passed the House by a 316-113 vote.
S.189, Senate Bill Has Passed the House:  The Veterans Compensation Cost-of-Living Adjustment Act of 2021 has passed the house. This requires the Department of Veterans Affairs (VA) to increase, as of November 30, 2021, wartime disability compensation, additional compensation for dependents, clothing allowances, and dependency and indemnity compensation to surviving spouses and children by the same percentage as Social Security benefits are increased. The bill is headed to the President's  level desk for enactment.
H.R 5293, which extends several expiring authorities within the VA, also passed the House. The bill now goes to the Senate for further action.
H.R. 5305, Extending Government Funding and Delivering Emergency Assistance Act,  a bill making continuing appropriations for the fiscal year ending September 30, 2022, and for providing emergency assistance, and for other purposes. The bill before the Senate which passed the House on September 21, 2021 by 220-211 vote provides continuing FY2022 appropriations for federal agencies through December 3, 2021, suspends the debt limit, provides supplemental appropriations, and extends several expiring programs and authorities.  
Some of this information was provided by
Vietnam Veterans of America
https://vva.org/
Marine Lt. Col. Who Demanded Accountability Is In Brig

Marine lieutenant colonel who demanded 'accountability' in brig, not charged yet
By James R. Webb
The Military Times (www.militarytimes.com)
Sep 28, 2021

Lt. Col Stuart Scheller, shown here in an official Marine Corps photo, was relieved Aug. 27 for a viral video in which he demanded accountability of "senior leadership" following an attack at Hamid Karzai International Airport, which took the lives of 13 service members. (Marine Corps)

Lt. Col Stuart Scheller, who recently garnered considerable attention for social media posts and videos demanding "accountability" is now in military jail, the Marine Corps announced.
He is in pretrial confinement at the Regional Brig for Marine Corps Installations East at Camp Lejeune, North Carolina, pending an Article 32 preliminary hearing, Capt. Sam Stephenson, a spokesman for Training and Education Command, said in a Tuesday statement to Marine Corps Times. The time, date and location for that hearing have yet to be determined.

However, although confined, Scheller currently faces no charges under the Uniform Code of Military Justice, Stephenson said. However, multiple UCMJ charges are being considered.
"The general nature of the offenses being considered at the Art. 32 hearing are: Article 88 (contempt toward officials), Article 90 (willfully disobeying superior commissioned officer), Article 92 (failure to obey lawful general orders), Article 133 (conduct unbecoming an officer and a gentleman)," Stephenson told Marine Corps Times via email Tuesday.
To read further:  Marine Lieutenant Colonel Who Demanded Accountability Is In Brig

_________________________________________________________________________________________________________
The Pipe Hitter Foundation is incredibly proud to assist Lieutenant Colonel Stuart Scheller, a Marine who had the courage to demand accountability from his leadership in the wake of a disastrous exit from Afghanistan that lead to the death of 13 of his fellow service members.

LtCol Scheller is an infantry officer with an exemplary career of five deployments and multiple senior awards including a Bronze Star, Army Commendation with "V" for Valor, 3 Meritorious Service Medals, 3 Navy Commendations. With 17 years in the Corps, Stu was just a few years away from retirement with a pension and benefits awaiting him, but none of that mattered more than doing what is right – demanding accountability.  

Here is a link to the Pipe Hitter Foundation if anyone would like to make a donation or read further information about LtCol. Scheller or the Foundation:
https://pipehitterfoundation.org/who-we-support/lt-col-scheller/

The Pipe Hitter Foundation was founded by the Gallagher family who vowed to dedicate their lives fighting the injustices that were inflicted on them.

Military History Anniversaries for October

Military History Anniversaries 1 thru 31 Oct
To view entire month's events, use this link:
Veterans Resources: Military History Anniversaries - October

Events in History that had U.S. military involvement or impacted in some way on U.S military operations or American interests during the month of October.

Oct 00 1943 – WW2: USS Dorado (SS–248) – Date of sinking unknown. Most likely either accidently bombed and sunk by friendly Guantanamo–based flying boat on 13 October or sunk by a German submarine mine in the West Indies. 77 killed




Oct 01 1880 – John Philip Sousa becomes leader of the United States Marine Band.




Oct 01 1942 – WW2: USS Grouper torpedoes Lisbon Maru not knowing she is carrying 1800 British POWs from Hong Kong. Over 800 died in the sinking.




Oct 01 1942 – WW2: First flight of the first American jet fighter aircraft Bell XP–59 'Airacomet'. The USAF was not impressed by its performance and cancelled the contract when fewer than half of the aircraft ordered had been produced




Oct 01 1943 – WW2: Naples falls to Allied soldiers.




Oct 01 1947 – F-86 Sabre – The transonic jet fighter aircraft flies for the first time.




Oct 01 1951 – 24th Infantry Regiment, last all–black military unit, deactivated.




Oct 01 1957 – Cold War: B–52 bombers begin full–time flying alert in case of USSR attack.




Oct 01 1979 – The United States returns sovereignty of the Panama Canal to Panama.




Oct 01 1992 – U.S. aircraft carrier Saratoga cripples Turkish destroyer TCG Muavenet (DM–357) causing 27

deaths and injuries by negligently launched missiles.

Oct 02 1780 – American Revolution: John André, British Army officer of the American Revolutionary War, is

hanged as a spy by American forces.

Oct 02 1835 – The Texas Revolution: Battle of Gonzales – Begins when Mexican soldiers attempt to disarm

the people of Gonzales, Texas, and encounter stiff resistance from a hastily assembled militia.

Oct 02 1864 – Civil War: Battle of Saltville – 5,000 Union forces attack Saltville, Virginia, but are defeated by

300 Confederate troops. Combined casualties 458

Oct 02 1912 – Nicaraguan Occupation Aug-Nov: U.S. forces defeat rebels under the command of Benjamín

Zeledón at the Battle of Coyotepe Hill. Casualties and losses: US 14 - Rebels 32.

Oct 02 1944 – WW2: Battle of Aachen Germany begins. Fighting for the city took place between 13–21 OCT.




Oct 03 1940 – WW2: U.S. Army forms airborne (parachute) troops.




Oct 03 1944 – WW2: USS Seawolf (SS-197) accidentally sunk by naval aircraft from USS Midway (CVE-63)

and USS Richard M. Rowell (DE-403) off Morotai Island. 100 died
Oct 03 1993 – Somalia Intervention: Battle of Bakhara Market, Mogadishu – In an attempt to capture officials of warlord Mohamed Farrah Aidid's organization in Mogadishu, Somalia, 18 US soldiers and about 1,000 Somalis are killed in heavy fighting.




Oct 04 1777 – American Revolution: Battle of Germantown – Troops under George Washington are repelled by British troops under Sir William Howe. Casualties and losses: US 1111 - GB 533.




Oct 04 1918 – An explosion kills more than 100 and destroys the T.A. Gillespie Company Shell Loading Plant in Sayreville, New Jersey. Fires and explosions continue for three days forcing massive evacuations and spreading ordnance over a wide area, pieces of which were still being found as of 2007.

Residents of Morgan, NJ flee from the Morgan Depot explosions to Perth Amboy.

Oct 04 1943 – World War II: U.S. captures Solomon Islands. Casualties and losses: Allies 10,600 KIA, 40+ Ships, & 800 aircraft - JP 80,000 KIA, 50+ ships & 1500 aircraft.




Oct 05 1813 – War of 1812: Battle of the Thames – U.S. victory in Ontario broke Britain's Indian allies with the death of Shawnee Chief Tecumseh and made the Detroit frontier safe. Casualties and losses: US 27 - GB/Indians 616.




Oct 05 1914 – WWI: First aerial combat resulting in an intentional fatality.




Oct 05 1943 – WW2: 98 American POW's executed by Japanese forces on Wake Island.




Oct 05 1965 – Korea: U.S. forces in Saigon receive permission to use tear gas




Oct 05 1966 – Vietnam: Hanoi insists the United States must end its bombings before peace talks can begin.




Oct 05 2001 – Afghanistan: Operation Enduring Freedom begins (GWOT).




Oct 06 1971 – Vietnam: Operation Jefferson Glenn – The last major operation in which US ground forces

participated ends.

Oct 07 1777 – American Revolution: Americans beat British in 2nd Battle of Saratoga aka. Battle of Bemis Heights. The British surrendered 10 days later. Casualties and losses of both battles: US 330 - GB 8,398.




Oct 07 1864 – Civil War: Battle of Darbytown Road: Confederate forces' attempt to regain ground that had been lost around Richmond is thwarted. Casualties and losses: US 437 - CSA 513.




Oct 07 1864 – Civil War: USS Wachusett – Captures the Confederate raider ship CSS Florida while in port in

Bahia, Brazil.

Oct 07 1940 – WW2: The McCollum memo proposes bringing the United States into the war in Europe by

provoking the Japanese to attack the United States.

Oct 07 1943 – WW2: USS S–44 (SS–155) – Lost to Japanese escort destroyer Ishigaki, northeast Araito Island

off Kamchatka. 56 killed

Oct 07 2001 – GWOT: The U.S. invasion of Afghanistan starts with an air assault and covert operations on the

ground.

Oct 08 1862 – Civil War: Battle of Perryville - The Union is victorious at the largest Civil War combat to take

place in Kentucky. Casualties and losses: US 4,276 - CSA 3,401.

Oct 08 1918 – WWI: In the Argonne Forest in France, U.S. Corporal Alvin C. York leads an attack that kills 25

German soldiers and captures 132.

For more Military History events, view this link:                                                                  

Veterans Resources: Military History Events for October
VVA #333 Monthly Meeting -- In Person or Via Zoom Link
VIETNAM VETERANS OF AMERICA, CHAPTER #333 ROCKLAND COUNTY, NEW YORK
BOARD AND MEMBER MEETING 10/07/2021
Board Meeting Time 6:30 P.M.
Member Meeting Time 7:30 P.M.

Location: Kearsing & Edwards American Legion Post 1600
20 Station Road, Pomona NY 10970
Meeting will be held inside the Legion Hall

Meeting
Date/Time: October 7. 2021 07:30 PM Join Zoom Meeting
https://us02web.zoom.us/j/5584033382?pwd=VmF4UGRkZitIMzlnVnFOaDNhbVJvZz09
Dial in: 1 646 558 8656
Meeting ID: 558 403 3382
Passcode: 506519

        +1 669 900 9128 US (San Jose)
        +1 253 215 8782 US (Tacoma)
Meeting ID: 558 403 3382
Passcode: 506519

VA Resources and Helpful Information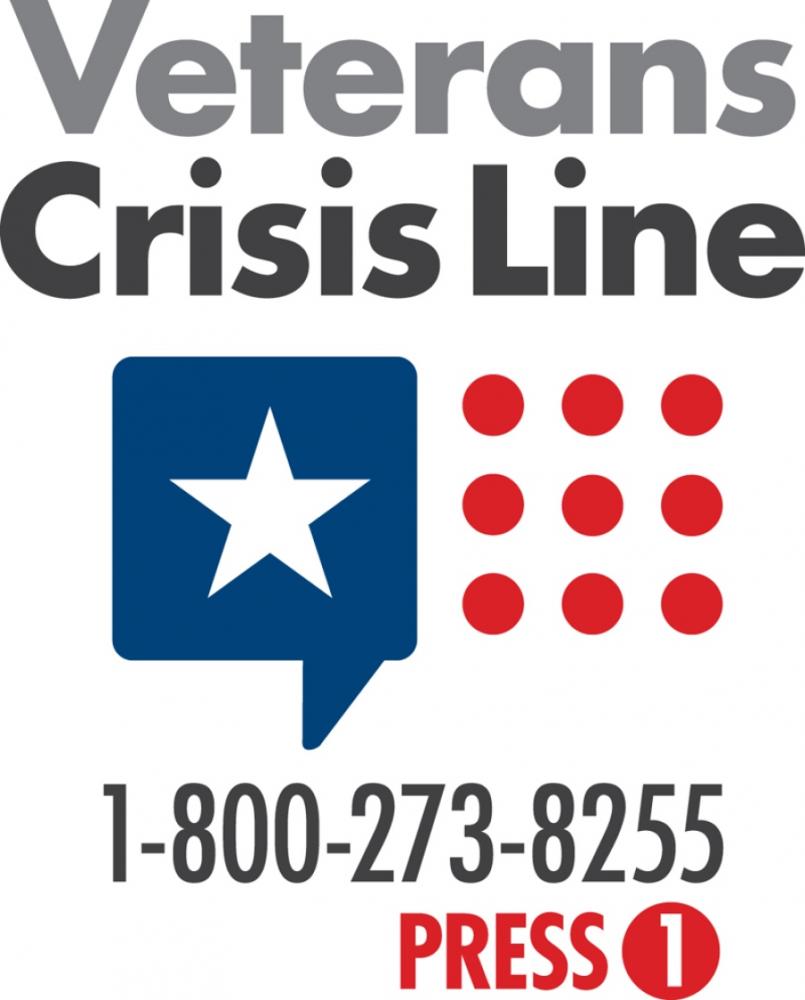 Due to Veterans from all eras reacting to the events in Afghanistan, such as withdrawal and take over by the Taliban, VA is working quickly to share VA resources, call center information, peer support, and other community services.

VA Resources:
Vet Centers – Discuss how you feel with other Veterans in these community-based counseling centers. 70% of Vet Center staff are Veterans. Call 1-877-927-8387 or find one near you.

Veterans Crisis Line – If you are having thoughts of suicide, call 1-800-273-8255, then PRESS 1 or visit http://www.veteranscrisisline.net/
For emergency mental health care, you can also go directly to your local VA medical center 24/7 regardless of your discharge status or enrollment in other VA health care.
VA Women Veterans Call Center
Call or text 1-855-829-6636 (M-F 8AM – 10PM & SAT 8AM – 6:30PM ET)
VA Caregiver Support Line – Call 1-855-260-3274 (M-F 8AM – 10PM & SAT 8AM – 5PM ET)
Download VA's self-help apps – Tools to help deal with common reactions like, stress, sadness, and anxiety. You can also track your symptoms over time.
VA Mental Health Services Guide – This guide will help you sign up and access mental health services.
MakeTheConnection.net – information, resources, and Veteran to Veteran videos for challenging life events and experiences with mental health issues.

Community Resources:
Vets4Warriors – 1-855-838-8255
Wounded Warrior Project – Need someone to talk to? Connect with your peers. Call 888.WWP.ALUM (997.2586) or visit https://www.woundedwarriorproject.org/
Veteran Wellness Alliance – Need help or want to talk? Check In or call:1-630-522-4904 or email: mailto:checkin@veteranwellnessalliance.org
Code of Support 1-571-418-6339 press 1
Elizabeth Dole Foundation Hidden Heroes – Join the Community or call 202-249-7170
American Red Cross Military Veteran Caregiver Network – Peer Support and Mentoring or call the Hero Care Network at 1-877-272-7337
Tragedy Assistance Program for Survivors (TAPS) – Tragedy Assistance Program For Survivors (TAPS) Is Here For You! or call 800-959-TAPS (8277)
Travis Manion Foundation – 1-215-348-9080 or email info@travismanion.org
America's Warrior Partnership 1-866-AWPVETS

Veteran Service Organizations:
Iraq and Afghanistan Veterans of America (IAVA)
Contact them 24/7/365 by calling 855-91RAPID (855-917-2743) or digitally at http://www.quickreaction force.org

Bottom line, support is available if you want it. Even if none of these resources appeal to you – get help. Talk about it with someone, try something new. If you are struggling, the worst thing you can do is nothing. Don't be afraid to lean on your Veteran community and please consider reaching out to VA if you would like to learn more about what is available. We're here for you.  Find more on common reactions and tips for managing stress at our blog, Coping with current events in Afghanistan at this link:
https://blogs.va.gov/VAntage/93472/coping-with-current-events-in-afghanistan/

VA National Support Network:  How to Fight Cybercrime
VA National Support Network teach Veterans how to fight cybercrime

WASHINGTON — The Department of Veterans Affairs is partnering with the https://cybercrimesupport.org
to protect Veterans who are disproportionately targeted for identity theft and other online scams.  Launching in the fall of 2021, the partnership will provide educational resources that strengthen online security for service members, Veterans and their families and focus on recognizing, reporting and recovering from cybercrime. https://fightcybercrime.org/milvet-resources/

The educational awareness campaign includes:
Public service announcements via Comcast broadcast services and an online portal. FightCybercrime.org, https://fightcybercrime.org -- a resource database for those impacted by cybercrime and online fraud. ScamSpotter.org, https://scamspotter.org -- a website to help Veterans identify scams and report fraudsters.

"Our goal is to help Veterans from becoming victims of cyber fraud," said Interim CEO and Chief Strategy Officer for Cybercrime Support Network Robert Burda. "Together, we are building a support system that will create a space for real change and cybersecurity innovation in the military and Veteran community."

The partnership includes 33 nonprofit service organizations. Learn more about Cybercrime Support Network's Military and Veteran Program at Fight Cybercrime. https://cybercrimesupport.org

PFC Joseph P. Dwyer Veteran Peer Support Program
THE ROCKLAND COUNTY PFC JOSEPH P. DWYER VETERAN PEER SUPPORT PROGRAM



For further information, contact Ismael (Izzy) Quintana, Veteran Outreach Coordinator
PFC Joseph P. Dwyer Veteran Peer Support Program Rockland County (Vet to Vet)
Cell: (845) 587-6497

Weekly Support Group Sessions
WELLNESS & RECOVERY VETERAN & FIRST RESPONDERS SUPPORT GROUP - 2nd Mon- day of each month from 2 pm to 4 pm via conference call. Led by Sharon Bailey LCSW. You can call in with your name or stay anonymous. Dial in # 425-436-6393, Passcode 114029 #.
VETERAN & MENTOR SUPPORT GROUP - Last Tuesday of each month from 10 to 11:30 am via conference call. Led by Veteran Outreach Coordinator Flore Raphael. Geared for Veterans of every war era and MBHT trained Mentors. Dial in # 701-802-5101, Passcode 486179 #.

Car Show Hillcrest Firehouse
374 N Main St, Spring Valley, NY 10977
Marine Corps League attending for membership & donations
Sunday October 3, 2021at 9AM

Save the Date for APPLE PICKING AT DR. DAVIES FARM
WHEN: Friday October 8th from 3:00 pm to 5:00 pm.
WHERE: Dr. Davies Farm at 306 Route 304, Congers, NY.
DETAILS: Veterans, Law Enforcement & First Responders get this designated time to pick a variety of apples and receive a special group discount: 1/2 bushel good for entry of 5 people will be $35 instead of the regular $47, or 1/2 peck bag good for entry of one person is $10 instead of $12. Payment by cash or check only.
Bring your children, grandchildren & family for a fun time ! Please advise if planning to attend with a number of people in your party to ensure Dr. Davies can accommodate us appropriately.
Contact Outreach Coordinator Izzy Quintana at email iquintana@vettovetrc.org

Veteran of the Year Ceremony County Court House
1 South Main Street New City
Chip Hayes will be sworn in as Veteran of the Year
Sunday November 7, 2021at 12:00 p.m.

Marine Corps Un-official Birthday Party
All are welcome military, veterans, and civilians
American Legion Post 1600, 20 Station Road, Pomona NY
Sunday November 7, 2021at 12:00 noon

Military Mondays To Reduce Stress and Anxiety

New Offering: Military Mondays With Brett Cotter - To Reduce Stress & Anxiety (Via Facebook)

New Wellness Offering: Military Mondays
Free for Veterans offered by Brett Cotter, author and founder of Stress Is Gone.
Reduce stress and anxiety in this 1-hr weekly meeting on Mondays at 12 noon ET.
This is an organized group experience where participants:
- use the stress reduction tools,
- are led by through exercises that release anxiety,
- and typically end with a guided meditation

Join this Facebook group to gain access to Military Mondays:
https://www.facebook.com/groups/529540358127984/
Service Disabled Veterans Life Insurance
Service-Disabled Veterans Life Insurance (S-DVI) provides low-cost coverage to eligible service members. If you have a service-connected disability, find out how to apply for S-DVI online or by mail.





Am I eligible for Service-Disabled Veterans Life Insurance?


You may be eligible for S-DVI if you meet all of the requirements listed below.


All of these must be true:



You were released from active duty on or after April 25, 1951, and didn't receive a dishonorable discharge, and




You were rated for a service-connected disability (even if only 0%), and




You're in good health except for any service-connected conditions, and




You apply by December 31, 2022, or within 2 years of receiving your disability rating (whichever comes first)

Note: An increase of a rating you had before—or a rating of Individual Unemployability, meaning you can't work—doesn't qualify you for S-DVI.



Watch our video about the benefits of S-DVI (YouTube)  at this link:




https://www.youtube.com/watch?v=XoS7jmr-Ets





Can I get more life insurance coverage if I need it?


If you carry the basic S-DVI coverage and become totally disabled and unable to work, you can apply to get up to $30,000 more in coverage. This is called supplemental S-DVI coverage.
You may be able to get $30,000 of supplemental coverage if you qualify for a premiums waiver, and you meet both of the requirements listed below.


Both of these must be true:



You

apply for the coverage

by December 31, 2022, or within 1 year from the date you get notice of the grant of waiver (whichever comes first), and




You're younger than age 65




For further information, view this link:


Service Connected Disability Insurance from the VA



Employment Opportunities and Information
Veterans Employment and Training Services (VETS) Resources for Veterans
The Veterans' Employment and Training Service (VETS) is committed to helping America's veterans and separating service members by preparing them for meaningful careers, providing employment resources and expertise, and protecting their employment rights.
Veterans Employment and Training Service (VETS) Resources and Other Information
Shifts: 12-16 Hours, Hourly Salary: $23
Transportation: Candidates must have a personal vehicle to drive to the assigned location. Equipment: A safety kit will be provided If interested, please text 845-608-0687 as soon as possible.
Brosnan Risk Consultants Seeking Experienced Security Officer in New York City
.
Job Types: Full-time, Part-time
Hours: Hiring for all shifts Days, Evenings, Overnights
Pay: From $16.00-$18.40 per hour
Job Description
Brosnan Risk Consultants is seeking an experienced Security Officer in New York City to work in financial institutions. Our company provides exceptional security services in over 30 States nationwide. We offer full-time and part-time positions (Monday-Sunday), competitive pay, and paid training sessions conducted by our highly skilled team of professionals. We value our employees and clients above all else, and pride ourselves in promoting a positive, professional work environment. With Brosnan there will be ample opportunity for growth as we believe in recognizing our team's daily efforts through promotion and merit-based awards. Brosnan is a drug free environment that requires a 5-panel drug test. For immediate consideration kindly apply to our job listing with your complete and up to date resume.

FedEx Independent Service Provider


FedEx is looking to hire full time and part time drivers to deliver and pickup packages from Blauvelt, NY. Full time schedule is Monday – Friday and part time schedule has weekend positions available. Must be over 21 years old, have a clean drivers license, and be able to pass physical and drug tests. Background checks are also required. Salary for full time starts at $700 per week. Please contact 201-724-7781 to see if you qualify.



Office of Acquisition, Logistics, and Construction of the Veterans Administration:


The link below lists current positions have been announced for the Office of Acquisition, Logistics and Construction (OALC). This is not a complete listing of all Department of Veterans Affairs (VA) vacancies and may not include all positions announced for OALC. You may access VA recruitment information on the VA Jobs site at this link:

https://www.va.gov/jobs/


If you wish copies of announcements listed below, please contact the individual identified in the specific announcement.  Here is the link to the OALC Job Listings:   


https://www.va.gov/oalc/career.asp




Rockland County Marine Corps League

Rockland County Marine Corps League regularly receives donations of handicap assistance equipment for disabled veterans from people who want to help. The donated equipment is available for free to military veterans and their families. The items include the following:



Motorized Wheelchairs

Manual Wheelchairs

Oxygen Generator

Walkers

Bath Chairs

Transfer Benches

Braces

Crutches

Canes

If you have need of any of this equipment, contact the folks at the Rockland County Marine Corps League - 845-323-8774 or via e-mail: drobin137@icloud.com.
--------------------------------------------------------------------------------------------------------------------------------------
Also, two chair-lifts have been donated to BRIDGES to offer to someone who may be in need. If you or someone you know may benefit from one of the chair-lifts, please contact
Carlos Martinez, LMSW, CEO/Executive Director, Rockland Independent Living Center, Inc. dba BRIDGES

http://www.BRIDGESRC.org

   845-624-1366

RockVets Monthly Newsletter


RockVets is an Outreach program of New York Vets, Inc.,  a 501 (c) 3 not-for-profit organization established in 1992, to advocate for those who have worn the uniform of the U.S. Military, no matter where or when they served.
The volunteers at New York Vets / RockVets publish this monthly e-newsletter.  We welcome your thoughts, questions, and feedback. E-mail: NewYorkVets@gmail.com.
We are not affiliated with Rockland County Government nor the Veterans Service Agency of Rockland.
Each month, our newsletter reaches more than 1600 local veterans or those who care about veterans' interests.  Please use this forum to let veterans know of any information, resources, links or events they might enjoy. Send information to NewYorkVets@gmail.com and thank you to all of you who pass this newsletter along to other veterans.

Our Mailing Address
New York Vets, Inc. / RockVets
P.O. Box 387
Tomkins Cove, New York 10986                                                           
Pat McGlade
Co-Founder / Director
Email: NewYorkVets@gmail.com