| | | | | | | |
| --- | --- | --- | --- | --- | --- | --- |
| |   | |   | |   | |
July 2021
Volume XIII, Issue 7

Thunderstorms
Jerry Donnellan... Story Reprint
Originally Published in RockVets - July 2015
It's 4:21 a.m. on July 1st and an unusually heavy thunderstorm spooked my dog. So Ducks decided to spook me and now we're all up because, at 150 pounds, you don't ignore the dog. As I am waiting for the storm to pass I begin to think how funny it is that this driving rain brings me back to the Central Highlands of Vietnam long ago. Once the monsoons came in everything came pretty much to a stop. In the triple canopy jungle, that pouring rain made everything so noisy that it was a good idea not to move because you couldn't hear. Believe it or not, you couldn't smell and sense of smell is very important because it's one of the 3 senses that really work for you in combat, and they're usually heightened. Your ability to see, even on a good day in that heavy jungle is very limited. Even something a few yards away could be invisible. So if your sense isn't working, moving is not a good idea because God knows what you could run into.

Strange now almost half a century has gone by since we sat cold and wet with no way to get warm. You only had the clothes on your back. Your poncho was pretty much useless because after a few days in the jungle it had more holes than a colander. So you sat deaf and blind hoping the enemy was also stalled in their position and just as miserable as you were.
Funny how we had more in common with the NVA (North Vietnamese Army) than we did with our commanding officers who were sitting safe and warm in a barracks with hot chow somewhere in the rear - probably asleep at this time of day. We had far more in common with the bad guys than with our leaders back in Washington - even though back then a greater number of them were veterans. In those days it was almost a pre-requisite to elected office to have worn the uniform. We had far more in common with the bad guys than with our leaders back in Washington - even though back then a greater number of them were veterans. In those days it was almost a pre-requisite to elected office to have worn the uniform.

It makes me wonder how much less concern there is in Washington today with so few veterans, and our Congress. But still they feel they know best for our troops and what they're doing in Iraq and Afghanistan. I know the War is over but tell that to the young Americans that are still there.

One of the things that would help to keep you going back then, was knowing that troops in the past had gone through just as much, if not more, of this kind of misery. You could compare yourself to those who froze in Bastogne in the winter of '44 under General Anthony Mcauliffe, or farther back at Valley Forge in that awful cold. There's some solace on your part that you're part of a long line of Americans who stood up when needed and won the War and Freedom - but we didn't. Hell, we didn't even fight in a war.

The last war this country fought ended before I was born. Yet we keep sending troops to fight for some believable myth about saving the world. So here we are at the Fourth of July celebrating independence, and our friends in D.C. have a new phrase called "boots on the ground" - yet they have no concept of what those words mean. And when and if this is all done, will any Mother be able to say, "This that we have won, was worth my son?"

[Editor:  Jerry's dog Ducks recently passed on.  Perhaps she is now romping around Heaven with Jerry -- probably trying to keep him out of trouble!!!]

U.S. Navy SEAL Lt. Jason Redman
Lt. Jason Redman spent eight years as an enlisted U.S. Navy SEAL, and was commissioned as a SEAL Officer in 2004. He completed combat deployments in Afghanistan and Iraq. In 2007, outside of Fallujah, Iraq, Lt. Redman's Assault Team came under heavy fire and he was severely wounded. While recovering at Bethesda Medical Center, Redman authored a bright orange sign on his door, which became a statement and symbol for wounded warriors everywhere. He is the recipient of the Bronze Star with Valor, the Purple Heart, and the Defense Meritorious Service Medal, among other awards.

At https://youtu.be/zdwizRp3z_w?list=PLaz8anrWIM49nO_mEpPWevAIMbio3KdGV watch as he tells the story and what he experienced in the 33 minute video. [Source: American Veterans Center | April 16, 2019

VA Supporting Vets with PTSD this Independence Day
Supporting Veterans with Post Traumatic Stress Disorder this Independence Day

On July 4th, our Nation will commemorate 245 years since the second Continental Congress declared that the 13 American colonies were no longer subject to the monarch of Britain, King George III, and were now free and independent states.

Celebrating Independence Day is commonly associated with fireworks, parades, barbeques, and large crowds. While these activities are fun, Veterans, especially combat Veterans living with Post Traumatic Stress Disorder (PTSD), may need support to manage potential triggers.

The Department of Veterans Affairs National Center for PTSD can help with understanding PTSD and options for treatment. In addition, the center can help caregivers of Veterans, friends, and family find the support they need for themselves.

Visit the National Center for PTSD's website for more information that can help you and the Veteran for whom you provide care during the Fourth of July holiday, as well as every day throughout the year: https://www.ptsd.va.gov/index.asp. Convenient resources like VA apps offer support and guidance for both IOS and Android Devices.

May your Fourth of July be filled with cheer, blessings, and, most importantly, pride.
Happy Independence Day!
Very Respectfully,
Colleen M. Richardson, Psy.D
Executive Director, VA Caregiver Support Program
Clinical Psychologist

PFC Joseph P. Dwyer Veteran Peer Support Program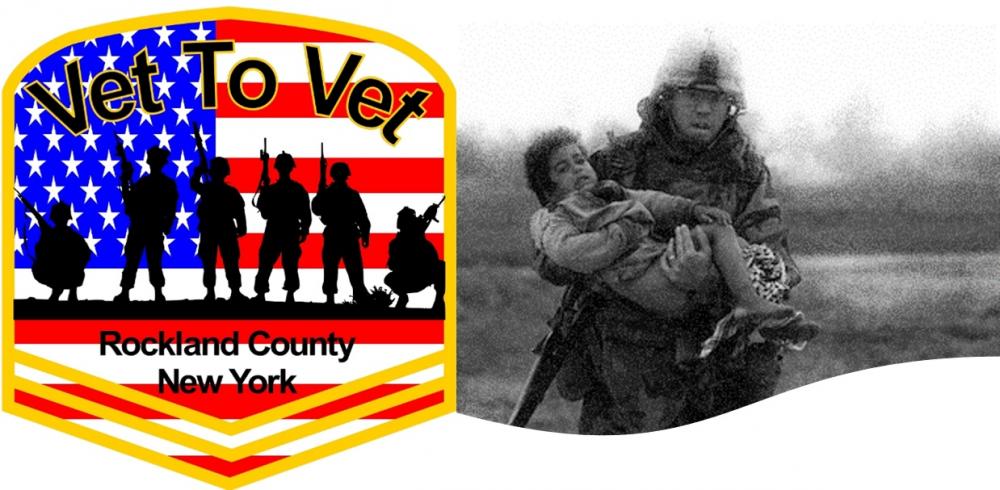 The Rockland County PFC Joseph P. Dwyer Veteran Peer Support Program "Vet to Vet" would like to invite military veterans of every era and their families which include their spouses and immediate families to participate in a variety of wellness activities and events occuring every week that will enhance their mental wellbeing and physical health. Many of these activities are social in nature, but all bring veterans together to bond and support each other. These activities include:

Mondays - Meditation at 9 am then Yoga at 10am
Tuesdays - Yoga at 5 pm
Wednesdays - Meditation at 9 am and Veterans Walk at Mall - 9:30
Thursdays - QIGONG at 9 am - Summer Concerts at 7:30 pm (Social Gathering) Bowline Park, Haverstraw
Fridays - Veteran Outdoor Hiking at 10 am

1st Tuesday of every month - Tapping (EFT) - at 9 am
2nd Monday of every month - Wellness & Recovery Veteran & First Responder Support Group from 2 - 4 pm
Last Tuesday of every month - Veteran & Mentor Support Group from 10 am to 11:30 am
Vet to Vet Roundtable Discussion:
Let's Talk About Suicide - on 22nd of each month from 12 -2 pm

If anyone is interested in attending or have any questions regarding any of these activities or the Vet to Vet Peer Support Program in general, please contact Veteran Outreach Coordinator Ismael (Izzy) Quintana at iquintana@vettovetrc.org.

Ismael (Izzy) Quintana, Veteran Outreach Coordinator, PFC Joseph P. Dwyer Veteran Peer Support Program Rockland County (Vet to Vet), Cell: (845) 587-6497

Lt. Gen. Michael T. Flynn - Thoughts on Independence Day

Lt. Gen. Michael Flynn thoughts on Independence Day 2021
Our nation faces a test of faith. Faith in God, faith in ourselves, faith in each other, faith in our families and our friends and faith that our constitution and the Judeo-Christian values and principles that got us here will stand this test of time and adversity. Our founders envisioned this time of immense challenge and warned us about the rise of tyranny against our desire for freedom. During this test, reflect back on the most important component of your life (for me it is my children and grandchildren)…and never forget that one thing more important than freedom is faith in God. Focus on this Independence Day should be on the positive things in our lives and how we as a nation will rise above the dark shadows of evil and once again discover the light. God Bless America 🇺🇸  

You can find some podcasts and other information from Lt. Gen. Flynn on these venues:
Social Media:  Telegram -- @RealGenFlynn
America's Future is a non-profit organization established in April of 1946 -- soon after World War II and before most of us were born.  Lt. Gen. Flynn is currently Chairman of America's Future.  You can find out more about it or sign up to receive their newsletters at this link: http://www.AmericasFuture.net

Rockland Food Pantries and Programs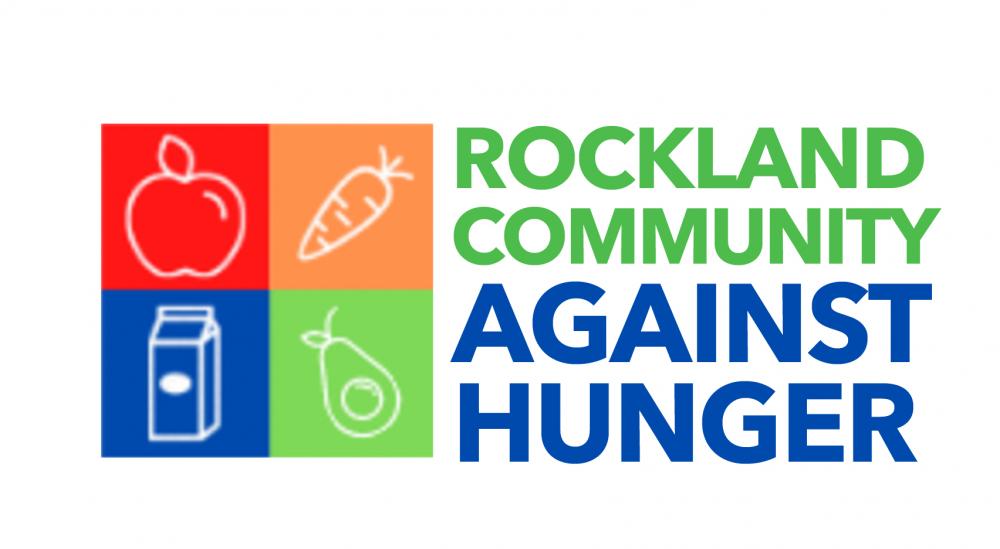 United Way and Rockland Community Against Hunger
From Veteran Outreach Coordinator Ismael (Izzy) Quintana.  You can reach Izzy at iquintana@vettovetrc.org or phone:  (845) 587-6497

The United Way RCVOAD initiative and Rockland Community Against Hunger (RCAH) has put together the most recent list of the Rockland Food Pantries and Feeding programs that are open and serving the community during this difficult time. There is no reason for any family to go hungry or be without food within our community. New safer procedures for how the food is distributed have been implemented to offer more social distance with no physical contact.   To find a program near you and for information about you or someone you know can benefit from these programs, please visit this website:  https://www.devinedesign.com/rocklandhunger/find-food/

The information as to locations is also available in Spanish, French and Creole.  If needed, please contact Izzy Quintana at 845-587-6497 or email:  IQuintana@vettovetr.org.

June 1944:  President Franklin D. Roosevelt Signs G.I. Bill
On June 22, 1944, U.S. President Franklin D. Roosevelt signs the G.I. Bill, an unprecedented act of legislation designed to compensate returning members of the armed services–known as G.I.s–for their efforts in World War II.

As the last of its sweeping New Deal reforms, Roosevelt's administration created the G.I. Bill–officially the Servicemen's Readjustment Act of 1944–hoping to avoid a relapse into the Great Depression after the war ended. FDR particularly wanted to prevent a repeat of the Bonus March of 1932, when 20,000 unemployed veterans and their families flocked in protest to Washington. The American Legion, a veteran's organization, successfully fought for many of the provisions included in the bill, which gave returning servicemen access to unemployment compensation, low-interest home and business loans, and—most importantly—funding for education.

By giving veterans money for tuition, living expenses, books, supplies and equipment, the G.I. Bill effectively transformed higher education in America. Before the war, college had been an option for only 10-15 percent of young Americans, and university campuses had become known as a haven for the most privileged classes. By 1947, in contrast, vets made up half of the nation's college enrollment; three years later, nearly 500,000 Americans graduated from college, compared with 160,000 in 1939.    Read more on History.com:   FDR Signs G.I. Bill
Further information on benefits of the G.I. Bill from the VA:  
https://www.va.gov/education/about-gi-bill-benefits/

Employment Opportunities and Information
Brosnan Risk Consultants Seeking Experienced Security Officer in New York City.
Job Types: Full-time, Part-time
Hours: Hiring for all shifts Days, Evenings, Overnights
Pay: From $16.00-$18.40 per hour
Job Description
Brosnan Risk Consultants is seeking an experienced Security Officer in New York City to work in financial institutions. Our company provides exceptional security services in over 30 States nationwide. We offer full-time and part-time positions (Monday-Sunday), competitive pay, and paid training sessions conducted by our highly skilled team of professionals. We value our employees and clients above all else, and pride ourselves in promoting a positive, professional work environment. With Brosnan there will be ample opportunity for growth as we believe in recognizing our team's daily efforts through promotion and merit-based awards. Brosnan is a drug free environment that requires a 5-panel drug test. For immediate consideration kindly apply to our job listing with your complete and up to date resume.


Summary of responsibilities:
Act as a crime deterrent while maintaining a positive and professional demeanor at all times.
Provide exceptional customer service while maintaining a safe and secure work environment.
Notify supervisors and on-site staff of any irregularities, suspicious activities, security breaches and/or safety hazards.
Conduct standardized reports that are prompt, professional and accurate relative to incident.
Remove wrongdoers or trespassers from the area.
Must embody and promote company values while operating as a highly visible deterrent on site.
Perform various job related duties as assigned.
Submit reports of daily surveillance activity and important occurrences.
Must have a high school diploma or equivalent
Must be 18 years of age or older
Must possess a valid Security Guard License
Must have successfully completed all state mandated training
Must have minimum 1 year of experience in security
Must be able to stand for long periods of time
Must possess excellent verbal and written communication skills
Must project a professional appearance
Must have a reliable form of transportation

Preferred Qualifications:
Law enforcement or military experience preferred but not required
Excellent surveillance and observation skills
Tech-savvy with experience in surveillance systems
Proven experience as security officer or guard



Manhattan Beer Distributors

-- Offices in the New York Metro area with available positions in Suffern, New York and the Hudson Valley.  Over the past 39 years, Manhattan Beer Distributors has strived to become the premier full-service beverage company in Metro New York. We believe that each employee contributes directly to Manhattan Beer Distributors' growth and success.  We provide all employees with training and development as part of their career at Manhattan Beer Distributors.  We believe that it's our commitment to our employees that has enabled us to remain one of the most respected beverage distribution companies in the country. Manhattan Beer Distributors offers its employees a highly competitive compensation package excellent employee benefits. Our goal is to provide our employees with a wide variety of benefits to assist employees in meeting individual and family needs. For further information, view this link:  

http://manhattanbeer.com/Career/GreenHouse



Office of Acquisition, Logistics, and Construction of the Veterans Administration:


The link below lists current positions have been announced for the Office of Acquisition, Logistics and Construction (OALC). This is not a complete listing of all Department of Veterans Affairs (VA) vacancies and may not include all positions announced for OALC. You may access VA recruitment information on the VA Jobs site at this link:

https://www.va.gov/jobs/



If you wish copies of announcements listed below, please contact the individual identified in the specific announcement.  Here is the link to the OALC Job Listings:   


https://www.va.gov/oalc/career.asp




Rockland County Marine Corps League

Rockland County Marine Corps League regularly receives donations of handicap assistance equipment for disabled veterans from people who want to help. The donated equipment is available for free to military veterans and their families. The items include the following:


Motorized Wheelchairs

Manual Wheelchairs

Oxygen Generator

Walkers

Bath Chairs

Transfer Benches

Braces

Crutches

Canes

If you have need of any of this equipment, contact the folks at the Rockland County Marine Corps League - 845-323-8774 or via e-mail: drobin137@icloud.com.

RockVets Monthly Newsletter


RockVets is an Outreach program of New York Vets, Inc.,  a 501 (c) 3 not-for-profit organization established in 1992, to advocate for those who have worn the uniform of the U.S. Military, no matter where or when they served.
The volunteers at New York Vets / RockVets publish this monthly e-newsletter.  We welcome your thoughts, questions, and feedback. E-mail: NewYorkVets@gmail.com.
We are not affiliated with Rockland County Government nor the Veterans Service Agency of Rockland.
Each month, our newsletter reaches more than 1500 local veterans or who care about veterans' interests.  Please use this forum to let veterans know of any information, resources, links or events they might enjoy. Please send information to NewYorkVets@gmail.com and feel free to pass this newsletter along to others who may be interested.
Our Mailing Address
New York Vets, Inc. / RockVets
P.O. Box 387
Tomkins Cove, New York 10986                                                           
Pat McGlade
Co-Founder / Director
Email: NewYorkVets@gmail.com
Facebook: www.Rockvets.com