| | | | | | | |
| --- | --- | --- | --- | --- | --- | --- |
| |   | |   | |   | |
August 2021
Volume XIII, Issue 8

Vietnam War Began 57 Years Ago -- Vietnam Memories
Gulf of Tonkin Incidents - August 1964

This week marks the Gulf of Tonkin incidents which started the Vietnam War 57 years ago.  The incidents were reported to have happened on August 2nd and August 4th of 1964 when the United States Destroyers USS Maddox and USS Turner Joy made contact with North Vietnamese patrol boats.  Over the years, there has been much debate as to the facts of what actually happened there.  However, there is no debate that it was the beginning of the most unpopular war of our time.

Roy Tschudy, President of VVA #333, sent us this movie about Vietnam with this note:
If you can watch this, then do so because it will show an in-depth view of those who were there.

Vietnam Experiences:
https://www.youtube.com/watch?v=_HkDtCBdNUs

Vietnam Vet and Former U.S. Navy SEAL Marcus Arroyo
This story is from the National Purple Heart Mission Stories of Valor and was sent to me last week.  The back story is that Marcus was interviewed for this project by an Eagle Scout candidate.  The next time Marcus met him, the young man was wearing a uniform in service to our nation.

Marcus V. Arroyo was born on August 5, 1950 in the South Bronx of New York. His father was a sailor in the Merchant Marines, who sailed during World War II in the Atlantic, delivering desperately needed supplies through dangerous, submarine-infested waters to England. One of his father's ships was blown up and he was thrown into the water before being rescued. His father's maritime experiences influenced Marcus to think about joining the Navy.

When Marcus was five years old his family moved to the projects on the Lower East Side of Manhattan. "I was a typical street kid…but I was fortunate to join the Boys' Club of New York. A marvelous institution to keep boys off the street, involved in worthwhile sports projects, and out of trouble. "Because my dad was a merchant mariner I didn't know him very well. He was constantly sailing six, seven, or nine months a year." Only after his retirement did they start to get to know each other.

At the height of the Vietnam War, and faced with the prospect of the draft, Marcus decided enlist in the U.S. Navy. "I wanted to be a scuba diver, like Lloyd Bridges in the television show 'Sea Hunt.'" Marcus enlisted in the Navy in 1968, right out of high school. "Back then the Navy had three boot camps. One was in Florida, one in the Great Lakes, one in San Diego. I went to Great Lakes." He was inducted in Lower Manhattan at Whitehall recruiting station, put on a train at Grand Central Station and rode to Chicago, arriving in 13 feet of snow.

After starting with a regular boot camp company, Marcus elected to re-start boot camp with a specialized company, commanded by a "hard nose" Underwater Demolition Team Frogman Chief. The purpose of this specialized company was to prescreen and find recruits in order to prepare them for Underwater Demolition/SEAL training. During World War II, Combat Underwater Demolition Teams (CUDT), full-fledged naval combat units, were the first to land at great risk on enemy shores, their dangerous mission being to gather topographic beach reconnaissance data and clear beachheads of any landing obstacles with explosives. These dangerous missions enabled the Marines to land on enemy islands in the Pacific, and the Army to land on the beaches of Normandy on D-Day with their landing craft, tanks, ammunitions, supplies and other essential gear. CUDT's were later converted to UDT's after World War II, and later evolved into the Navy SEALs, under President Kennedy. In the 1960's during the Vietnam War, SEALs were the Navy counter-part to the elite Green Berets of the United States Army.

To continue reading:
https://www.purpleheartmission.org/stories-of-valor/marcus-arroyo-petty-officer-3rd-class-united-states-navy?rq=Marcus%20Arroyo
VVA #333 Monthly Meeting -- In Person or Via Zoom Link
VIETNAM VETERANS OF AMERICA, CHAPTER #333 ROCKLAND COUNTY, NEW YORK
BOARD AND MEMBER MEETING 08/05/2021
Board Meeting Time 6:30 P.M.
Member Meeting Time 7:30 P.M.
Location: Kearsing & Edwards American Legion Post 1600
20 Station Road, Pomona NY 10970
Meeting will be held inside the Legion Hall

To join the meeting via Zoom:

Roy Tschudy is inviting you to a scheduled Zoom meeting.


Topic: Roy Tschudy's Zoom Meeting

Date/Time: August 5, 2021 07:30 PM Eastern Time (US and Canada)



Join Zoom Meeting

https://us02web.zoom.us/j/5584033382?pwd=VmF4UGRkZitIMzlnVnFOaDNhbVJvZz09

Dial in: 1 646 558 8656
Meeting ID: 558 403 3382
Passcode: 506519

        +1 669 900 9128 US (San Jose)
        +1 253 215 8782 US (Tacoma)


If you are having trouble viewing the above during the meeting call me at 845-504-5424 Roy Tschudy

President: Roy Tschudy
1st Vice President: Ray Furlong
2nd Vice President: Don Piller
Secretary: Tom Carroll
Treasurer: John Palmero
Sgt. At Arms – Bill Winder

The Ride to Benefit Veterans -- Sunday, August 15, 2021
The Ride To Benefit Veterans -- Sunday, August 15, 2021

Rev up your engines! Please get this out to the motorcyclists and bikers in your life and have them sign up for this fun, worthwhile and important event taking place in the Catskills.

The Ride To Benefit Veterans will take place on Sunday, August 15th, hosted by Mended Swords https://www.mendedswords.org/



Meet at 10:00 a.m. at Angelo Canna Park, Veterans Memorial Circle in Cairo, New York.
An Honor Ceremony will commence at 10:30 a.m.. Kick Stands Up at 11:00 a.m., followed by a leisurely and beautiful ride through the Catskills.  The ride ends at the Red Rooster, where participants will be treated to some great food, music and cash bar.

Meet 95 year old Army Veteran, Ralph Osterhoudt, who fought in the Battle of the Bulge!
For further information, call Missy Buffett at 518-755-7928.

Veteran Readiness and Employment Program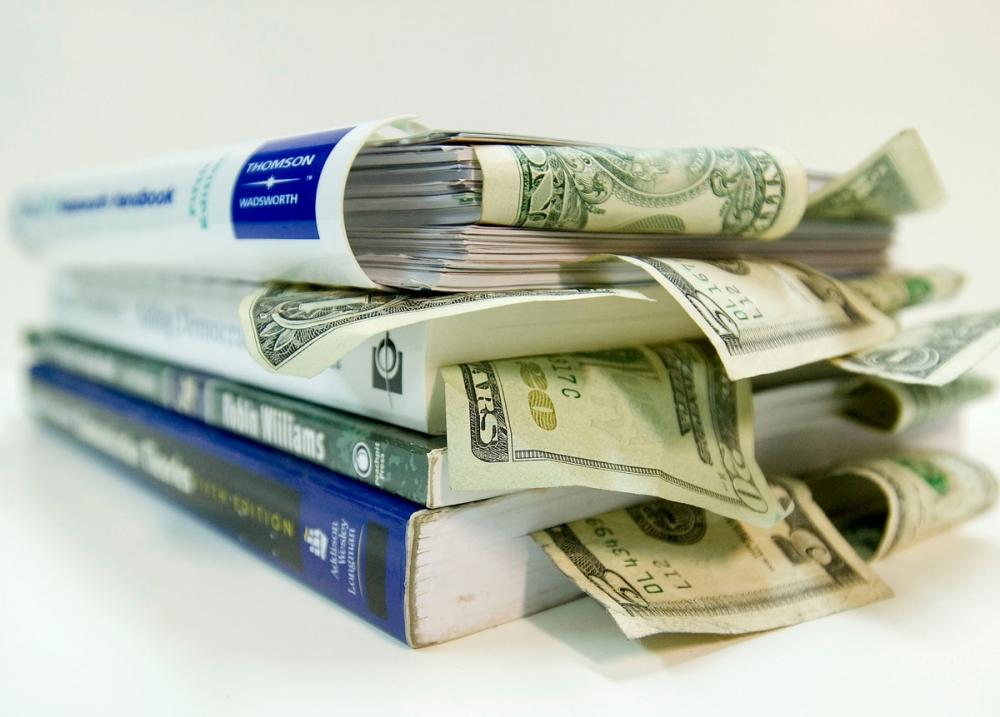 For thousands of disabled vets, this job training program may be better than the GI Bill

Leo Shane III www.militarytimes.com
Image by Sgt. Alexander Snyder

The Veteran Readiness and Employment program may be a better option than the GI Bill for thousands of veterans, according to the Government Accountability Office.  Hundreds of thousands of veterans use their GI Bill benefits annually to earn a college degree, but thousands may be better served bypassing the well-known education program in favor of another Veterans Affairs program aimed at employment help for disabled veterans, according to a new report released this week.

Officials from the Government Accountability Office said the Veteran Readiness and Employment program (VR&E) was used by about 123,000 veterans last year but has the potential to benefit even more, if VA leaders step up efforts to promote it.

"Most school and [veterans service organization] officials we interviewed said veterans with disabilities often choose the GI Bill for education benefits because they are unaware that the VR&E program exists," the report states.  "The officials attributed this lack of awareness to VA's relatively limited promotion of VR&E and because of the prominence of the GI Bill as an education benefit program."

A change to Veteran Readiness and Employment benefits through the Department of Veterans Affairs could mean more education money for thousands of veterans.
Change allows extra GI Bill benefits for some disabled vets.  Under the move, Veteran Readiness and Employment benefits won't count against GI Bill payouts later on.

Read more: Veterans Readiness and Employment Program

PFC Joseph P. Dwyer Veteran Peer Support Program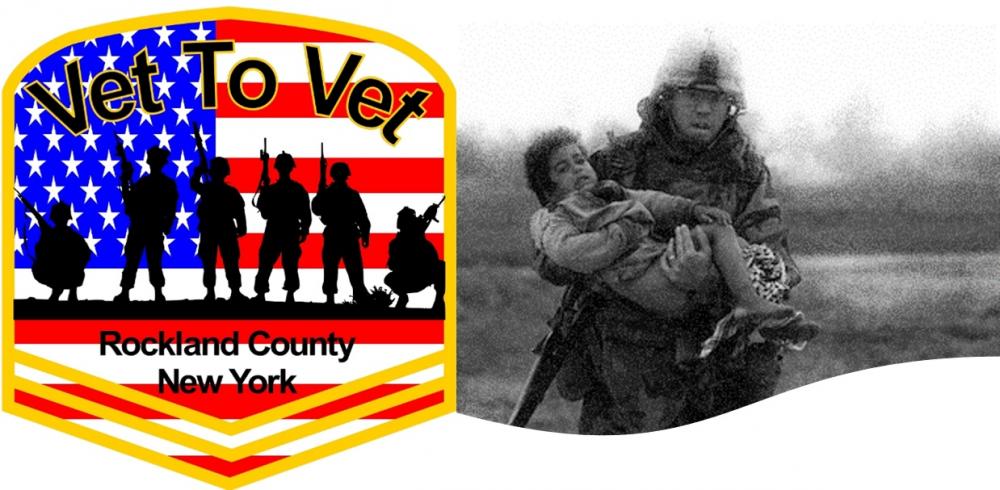 The Rockland County PFC Joseph P. Dwyer Veteran Peer Support Program "Vet to Vet" would like to invite military veterans of every era and their families which include their spouses and immediate families to participate in a variety of wellness activities and events occuring every week that will enhance their mental wellbeing and physical health. Many of these activities are social in nature, but all bring veterans together to bond and support each other. These activities include:

Mondays - Meditation at 9 am then Yoga at 10am
Tuesdays - Yoga at 5 pm
Wednesdays - Meditation at 9 am and Veterans Walk at Mall - 9:30
Thursdays - QIGONG at 9 am - Summer Concerts at 7:30 pm (Social Gathering) Bowline Park, Haverstraw
Fridays - Veteran Outdoor Hiking at 10 am

1st Tuesday of every month - Tapping (EFT) - at 9 am
2nd Monday of every month - Wellness & Recovery Veteran & First Responder Support Group from 2 - 4 pm
Last Tuesday of every month - Veteran & Mentor Support Group from 10 am to 11:30 am
Vet to Vet Roundtable Discussion:
Let's Talk About Suicide - on 22nd of each month from 12 -2 pm

If anyone is interested in attending or have any questions regarding any of these activities or the Vet to Vet Peer Support Program in general, please contact Veteran Outreach Coordinator Ismael (Izzy) Quintana at iquintana@vettovetrc.org.

Ismael (Izzy) Quintana, Veteran Outreach Coordinator, PFC Joseph P. Dwyer Veteran Peer Support Program Rockland County (Vet to Vet), Cell: (845) 587-6497

Iraqi Forces Invade Kuwait - August 2nd, 1990
Iraqi Forces Invade Kuwait -- August 2nd, 1990
On August 2, 1990, at about 2 a.m. local time, Iraqi forces invade Kuwait, Iraq's tiny, oil-rich neighbor. Kuwait's defense forces were rapidly overwhelmed, and those that were not destroyed retreated to Saudi Arabia. The emir of Kuwait, his family, and other government leaders fled to Saudi Arabia, and within hours Kuwait City had been captured and the Iraqis had established a provincial government. By annexing Kuwait, Iraq gained control of 20 percent of the world's oil reserves and, for the first time, a substantial coastline on the Persian Gulf. The same day, the United Nations Security Council unanimously denounced the invasion and demanded Iraq's immediate withdrawal from Kuwait. On August 6, the Security Council imposed a worldwide ban on trade with Iraq.

On August 9, Operation Desert Shield, the American defense of Saudi Arabia, began as U.S. forces raced to the Persian Gulf. Iraqi dictator Saddam Hussein, meanwhile, built up his occupying army in Kuwait to about 300,000 troops. On November 29, the U.N. Security Council passed a resolution authorizing the use of force against Iraq if it failed to withdraw by January 15, 1991. Hussein refused to withdraw his forces from Kuwait, which he had established as a province of Iraq, and some 700,000 allied troops, primarily American, gathered in the Middle East to enforce the deadline.

At 4:30 p.m. EST on January 16, 1991, Operation Desert Storm, the massive U.S.-led offensive against Iraq, began as the first fighter aircraft were launched from Saudi Arabia and off U.S. and British aircraft carriers in the Persian Gulf. All evening, aircraft from the U.S.-led military coalition pounded targets in and around Baghdad as the world watched the events transpire on television footage transmitted live via satellite from Iraq. Operation Desert Storm was conducted by an international coalition under the supreme command of U.S. General Norman Schwarzkopf and featured forces from 32 nations, including Britain, Egypt, France, Saudi Arabia and Kuwait.

Read more:  Iraq Invades Kuwait - August 2nd, 1990
Gulf War Presumptive Illness
From Veterans Administration:

For Gulf War Veterans, VA presumes that unexplained symptoms are related to Gulf War service if a Veteran has experienced them for six months or more.

The "presumptive" illness(es) must have first appeared during active duty in the Southwest Asia theater of military operations or by December 31, 2021, and be at least 10 percent disabling.

If you are a Gulf War Veteran who may experience a cluster of medically unexplained chronic symptoms that can include fatigue, headaches, joint pain, indigestion, insomnia, dizziness, respiratory disorders, and memory problems, VA presumes that some health conditions were caused by military service. In practical terms, Gulf War Veterans who meet certain criteria don't have to prove an association between their illness and military service. By assuming a link between symptoms and military service, it can simplify and speed up the application process for benefits.

For further information:  https://www.publichealth.va.gov/exposures/publications/gulf-war/gulf-war-winter-2016/gulf-war-presumptives.asp

What Veterans Need to Know about Medicare
THE ROCKLAND COUNTY PFC JOSEPH P. DWYER VETERAN PEER SUPPORT PROGRAM INVITES YOU TO MEDICARE 101:  WHAT VETERANS & CAREGIVERS NEED TO KNOW
Wednesday, August 4, 2021 at 12:00 Noon


For further information or to register, contact Veteran Outreach Coordinator Ismael (Izzy) Quintana at iquintana@vettovetrc.org or phone:  (845) 587-6497

Representatives from the VA Hudson Valley Health Care System, White Plains Vet Center and Mark Brownstein, CSA and Director of Medicare-Emerald Medicare will present and be available for follow up questions.

August 4th (Wednesday) at 12:00 noon. This will be an in-person and a virtual event.
Location is at BRIDGES conference room located on the 2nd Floor of the Palisades Center, in West Nyack NY.  Lunch will be hosted by Emerald Medicare. * RSVP is required if attending in person.*

Virtually via Zoom at Meeting ID: 869 5914 3958; Passcode: 750609 or click on: https://us02web.zoom.us/j/86959143958?pwd=UjhQeVJDL0ZUeW5QNU5rRXRpYXBMZz09

For further questions or to RSVP for in person attendance please contact Izzy Quintana at email: iquintana@vettovetrc.org or (c)845-587-6497.

Veterans Benefits -- GI Bill and New York State Benefits
Hopefully, September will see the return of students to school.  Find out what veterans' benefits are available for you or your family members through the Federal GI Bill and also through New York State.

MilitaryTimes.com article By Leo Shane III
Dozens of reforms mandated by Congress in legislation last year are scheduled to be in place by August 1st, 2021 ahead of the fall semester

Veterans Affairs officials expect to have 27 congressionally mandated reforms to GI Bill benefits in place by August 1st, 2021, but many of those changes may not be immediately visible to all students.  That's because the bulk of the changes, included in the Johnny Isakson and Phil Roe Veterans Health Care and Benefits Improvement Act of 2020, deal with specific programs and eligibility requirements that individually don't affect a large number of veterans.  When combined, however, these small changes amount to significant updates across the breadth of the benefit.

Several provisions have been in place since the start of the summer, including the extension of protections for beneficiaries attending colleges whose schedules were upended by the ongoing coronavirus pandemic.  Students forced out of classes due to changes to class meetings or availability can retain their GI Bill eligibility under the measure, on-campus jobs and apprenticeship stipends were extended through the end of the pandemic, and payouts for hybrid classes will be adjusted under language approved last fall.

To read more:  Military Times -- Education
-------------------------------------------------------------------------------------------------------------------------------
GI Bill benefits
help you pay for college, graduate school, and training programs. Since 1944, the GI Bill has helped qualifying Veterans and their family members get money to cover all or some of the costs for school or training. Learn more about GI Bill benefits below—and how to apply for them.  
https://www.va.gov/education/about-gi-bill-benefits/
If you applied for and were awarded Post-9/11 GI Bill education benefits, your GI Bill Statement of Benefits will show you how much of your benefits you've used and how much you have left to use.
View your GI Bill Statement of Benefits
.
The GI Bill Comparison Tool and Veterans Service Organizations can help you explore options and find out what benefits you can get.

To learn more about your particular veterans' benefits, use those links as research or contact the veterans' counselors at the Veterans Service Agency, 20 Squadron Blvd., Suite 480, New City, New York 10956. Phone for an appointment or to speak with a veterans' counselor at 845-638-5244.


New York State Veterans Benefits:
Do you know of veterans' benefits New York has to offer? For further information, view this link:
https://veterans.ny.gov
New York also has a few opportunities for you or your children to get a higher education at reduced or no cost:
• Veterans Tuition Awards: If you meet service criteria — generally extending to New York State Veterans who served in hostilities after 1961 and who were discharged under honorable conditions — you can receive tuition awards for study at a New York degree-granting institution or vocational training program. Details:
https://rly.pt/2TdHk21
.
• Military Enhanced Recognition Incentive and Tribute (MERIT) Scholarship: Tuition assistance is available to children, spouses or financial dependents of New York residents who died or became severely and permanently disabled in military service. Details:
https://rly.pt/3j5LD9K
.
• Regents Awards for Children of Deceased and Disabled Veterans: New York also provides $450 annually to students whose parents served in times of war or national emergency and, as a result, died or received a VA service-connected disability rating of 40% or greater.
Details:
https://rly.pt/3jbJnhC
. 
John F. Kennedy, Commander of PT-109
Coconut Shell Message from  John F. Kennedy
On August 2nd, 1943, while serving as Commander of the PT-109 torpedo boat during World War II, future U.S. President John F. Kennedy and his crew were rammed by the Japanese destroyer Amagiri. Kennedy's boat was instantly halved by the impact and two crew members were killed.

Six days later, stranded in the Solomon Islands with his fellow survivors, Kennedy carved a desperate message into a coconut shell and handed it to Biuku Gasa and Eroni Kumana, two natives tasked with delivering it to the nearest Allied base 35 nautical miles away, by canoe. Amazingly, they succeeded, and as a result Kennedy and his men were soon rescued.  Kennedy later had the shell encased in plastic; it was then used as a paperweight in the Oval Office during his presidency.    
Transcript:  NAURO ISL COMMANDER
NATIVE KNOWS POS'IT
HE CAN PILOT
11 ALIVE
NEED SMALL BOAT

KENNEDY

Employment Opportunities and Information
Brosnan Risk Consultants Seeking Experienced Security Officer in New York City.
Job Types: Full-time, Part-time

Hours: Hiring for all shifts Days, Evenings, Overnights

Pay: From $16.00-$18.40 per hour




Job Description

Brosnan Risk Consultants is seeking an experienced Security Officer in New York City to work in financial institutions. Our company provides exceptional security services in over 30 States nationwide. We offer full-time and part-time positions (Monday-Sunday), competitive pay, and paid training sessions conducted by our highly skilled team of professionals. We value our employees and clients above all else, and pride ourselves in promoting a positive, professional work environment. With Brosnan there will be ample opportunity for growth as we believe in recognizing our team's daily efforts through promotion and merit-based awards. Brosnan is a drug free environment that requires a 5-panel drug test. For immediate consideration kindly apply to our job listing with your complete and up to date resume.






Manhattan Beer Distributors

-- Offices in the New York Metro area with available positions in Suffern, New York and the Hudson Valley.  Over the past 39 years, Manhattan Beer Distributors has strived to become the premier full-service beverage company in Metro New York. We believe that each employee contributes directly to Manhattan Beer Distributors' growth and success.  We provide all employees with training and development as part of their career at Manhattan Beer Distributors.  We believe that it's our commitment to our employees that has enabled us to remain one of the most respected beverage distribution companies in the country. Manhattan Beer Distributors offers its employees a highly competitive compensation package excellent employee benefits. Our goal is to provide our employees with a wide variety of benefits to assist employees in meeting individual and family needs. For further information, view this link:  

http://manhattanbeer.com/Career/GreenHouse
FedEx Independent Service Provider


FedEx is looking to hire full time and part time drivers to deliver and pickup packages from Blauvelt, NY. Full time schedule is Monday – Friday and part time schedule has weekend positions available. Must be over 21 years old, have a clean drivers license, and be able to pass physical and drug tests. Background checks are also required. Salary for full time starts at $700 per week. Please contact 201-724-7781 to see if you qualify.



Office of Acquisition, Logistics, and Construction of the Veterans Administration:


The link below lists current positions have been announced for the Office of Acquisition, Logistics and Construction (OALC). This is not a complete listing of all Department of Veterans Affairs (VA) vacancies and may not include all positions announced for OALC. You may access VA recruitment information on the VA Jobs site at this link:

https://www.va.gov/jobs/



If you wish copies of announcements listed below, please contact the individual identified in the specific announcement.  Here is the link to the OALC Job Listings:   


https://www.va.gov/oalc/career.asp




Rockland County Marine Corps League

Rockland County Marine Corps League regularly receives donations of handicap assistance equipment for disabled veterans from people who want to help. The donated equipment is available for free to military veterans and their families. The items include the following:



Motorized Wheelchairs

Manual Wheelchairs

Oxygen Generator

Walkers

Bath Chairs

Transfer Benches

Braces

Crutches

Canes

If you have need of any of this equipment, contact the folks at the Rockland County Marine Corps League - 845-323-8774 or via e-mail: drobin137@icloud.com.

RockVets Monthly Newsletter


RockVets is an Outreach program of New York Vets, Inc.,  a 501 (c) 3 not-for-profit organization established in 1992, to advocate for those who have worn the uniform of the U.S. Military, no matter where or when they served.
The volunteers at New York Vets / RockVets publish this monthly e-newsletter.  We welcome your thoughts, questions, and feedback. E-mail: NewYorkVets@gmail.com.
We are not affiliated with Rockland County Government nor the Veterans Service Agency of Rockland.
Each month, our newsletter reaches more than 1500 local veterans or those who care about veterans' interests.  Please use this forum to let veterans know of any information, resources, links or events they might enjoy. Send information to NewYorkVets@gmail.com and feel free to pass this newsletter along to others who may benefit from the information presented here.
Our Mailing Address
New York Vets, Inc. / RockVets
P.O. Box 387
Tomkins Cove, New York 10986                                                           
Pat McGlade
Co-Founder / Director
Email: NewYorkVets@gmail.com
Facebook: www.Rockvets.com