| | | | | | | |
| --- | --- | --- | --- | --- | --- | --- |
| |   | |   | |   | |
June  2022
Volume XIV Issue 6

Researchers Believe They Know Cause of Gulf War Illness

Military.com Report

A Marine Cobra gunship files over a column of allied tanks during the battle for Khaf ji on Thursday, Jan. 31, 1991 at Saudi Arabia on the Saudi-Kuwait border. (AP Photo/Peter Dejong)
17 May 2022
Military.com | By Patricia Kime
Researchers Think They've Found Cause of Gulf War Syndrome
After nearly 30 years of trying to prove a theory -- that an environmental toxin was responsible for sickening roughly 250,000 U.S. troops who served in the 1990-91 Persian Gulf War -- Dr. Robert Haley says new research confirms that sarin nerve gas caused Gulf War Illness.

Following the Gulf War, nearly one-third of all who deployed reported unexplained chronic symptoms such as rashes, fatigue, gastrointestinal and digestive issues, brain "fog," neuropathy, and muscle and joint pain. Federal agencies spent years broadly dismissing the idea that troops may have been suffering from exposure to chemical agents, with many veterans experiencing symptoms sent to mental health providers.

But a study published last week in the journal Environmental Health Perspectives used genetic research and survey data to determine that U.S. service members exposed to sarin were more likely to develop Gulf War Illness, and those who were exposed and had a weaker variant of a gene that helps digest pesticides were nine times more likely to have symptoms.

"Quite simply, our findings prove that Gulf War illness was caused by sarin, which was released when we bombed Iraqi chemical weapons storage and production facilities," said Haley, director of the Division of Epidemiology in the Internal Medicine Department at University of Texas Southwestern Medical Center.

"There are still more than 100,000 Gulf War veterans who are not getting help for this illness and our hope is that these findings will accelerate the search for better treatment," Haley said.

Originally developed as a pesticide, the chemical weapon sarin was known to have been stockpiled by Iraqi President Saddam Hussein prior to and after the 1990-91 Persian Gulf War. The synthetic nerve agent attacks the central nervous system and brain, killing victims by triggering an overreaction of neurotransmitters that causes convulsions and asphyxiation.

Thousands of coalition troops likely were exposed to sarin and cyclosarin, an organic phosphate also used as a chemical weapon, when the U.S. destroyed a bunker housing chemical weapons at the Khamisiyah Ammunition Storage Depot in southern Iraq, sending a plume of contaminants that spread across a 25-mile radius. Others may have been subjected to low levels of contaminants, as troops frequently reported that chemical weapons alarms went off in the absence of any apparent attack.  

Continue Reading: https://www.military.com/daily-news/2022/05/17/researchers-think-theyve-found-cause-of-gulf-war-illness.html?ESRC=mr_220523.nl
Rockland County Veteran Peer Support Program Activities
THE ROCKLAND COUNTY PFC JOSEPH P. DWYER VETERAN PEER SUPPORT PROGRAM
ACTIVITIES AND EVENTS



THE ROCKLAND COUNTY JOSEPH P. DWYER -- VETERAN PEER SUPPORT PROGRAM

For further information, contact
Ismael (Izzy) Quintana
Veteran Outreach Coordinator, PFC Joseph P. Dwyer |Veteran Peer Support Program.
Rockland County (Vet to Vet)
Email: iquintana@vettovetrc.org| Cell: (845) 587-6497
Dwyer VettoVet: Special Events

Veteran's Kayaking & Rowing Picnic Day
Event on June 18th (Saturday) 11 am at Rockland Lake State Park, Parking Lot 4, at the South end /South entrance off Route 9W. Once past the entrance booth, drive across the parking lot towards the 3 tall flagpoles and park. The Rockland Rowing Association entrance is the building to the right of the restroom building. Rockland County Veterans are welcomed to join us for a day of kayaking and rowing at scenic Rockland Lake. We will offer both regular and adaptive rowing for our Veterans with disabilities that can row or just sit on one of our larger rowing boats to enjoy the ride and scenic views. RC Vet to Vet has teamed up with the Rockland Rowing Association, Burke Rehabilitation Adaptive Sports for Veterans BRAVE Program, The Hudson Valley Center for Veteran Reintegration (HVCVR) and Ulster County Vet to Vet to make this day of rowing, picnicking and socializing possible.

RSVP: Required! For further questions or to RSVP, please contact Izzy Quintana at email address iquintana@vettovetrc.org or call 845-587-6497.
Veteran's Game Day Social Luncheon on June 24th
(Friday) from 11:00am to 2:00pm at the Community Center Town of Clarkstown - Auditorium located at 31 Zukor Road, New City, New York 10956. All Veterans, Caregivers and Gold Star families are welcome to join us to play games including BINGO and TRIVIA for prizes, socialize and have fun!  Bring your spouse or significant other. This event is provided free of charge by the Rockland County PFC Joseph P. Dwyer Veteran Peer Support Program (Vet to Vet). There is plenty of parking available and the auditorium is very large with plenty of room for folks to spread out and maintain social distance if they choose to do so. Doors open at 10:45 am. Games will be played from 11 to 12, followed by lunch break followed by small game breakouts. You can come and go when you please.
RSVP: Required for Lunch! Call and reserve your seat early as we need a proper head count to order the catered meal. Please contact Izzy Quintana at email iquintana@vettovetrc.org or call 845-587-6497 to reserve a seat or if you have further questions.
THE ROCKLAND COUNTY JOSEPH P. DWYER
VETERAN PEER SUPPORT PROGRAM
WEEKLY ACTIVITIES AND EVENTS
For further information, contact Ismael (Izzy) Quintana
Veteran Outreach Coordinator, PFC Joseph P. Dwyer |Veteran Peer Support Program
Rockland County (Vet to Vet) |Email: iquintana@vettovetrc.org| Cell: (845) 587-6497
MEDITATION
- Weekly - (M, W & F) - 9-9:30 am. Class elicits deep relaxation and helps reduce stress and anxiety with experienced Instructor Brett Cotter (Stress is Gone Founder and Author of 3 Keys To Managing PTSD). Online virtual event you can experience via Zoom. Meeting ID 983 8404 0455; Passcode: join or Click here for link: https://us06web.zoom.us/j/98384040455?pwd=djE3VGhUTDJzRU1HMEJ6bnJxa3E2QT09
VETERANS WALKING CLUB
- Weekly - (Wednesdays) - 9:30 am at PALISADES CENTER. Meet in front of BRIDGES, 2nd Floor, next door to Autobahn Indoor Speedway. We will walk between 45 minutes to an hour. Join a fast pace group, slow pace group or walk at your own pace for however long you want. The mall offers us a comfortable indoor venue regardless of the weather outdoors where we can gather together in camaraderie and get some fitness and exercise while we get walking !
GENTLE YOGA
- Weekly - (Wednesdays) - 7-8 pm & again on (Sundays) 10-11:15 am. Virtual session via Zoom. Yoga is extremely beneficial for your physical and mental health. Instructor Mira Stangl is a 500 hour Yoga-Alliance Certified Teacher With Extensive Training in PTSD and Restorative Yoga. If interested in attending email iquintana@vettovetrc.org. Then you'll be registered to get invitations to each session.
QIGONG
- Weekly - (Thursdays) from 9-10 am. (Ancient Chinese Exercise). Gentle meditative exercises based on the cultivation and refinement of Universal Life Energy known as Qi. Practicing this exercise reduces pain, stress and anxiety, improves physical fitness and improves immune function and vitality. Instructor Norman Galinsky, MFA has over 36 years experience in the art. If interested in attending or have questions, contact Izzy Quintana at email iquintana@vettovetrc.org
D-Day June 6, 1944 Invasion of Normandy -- 78 Years Ago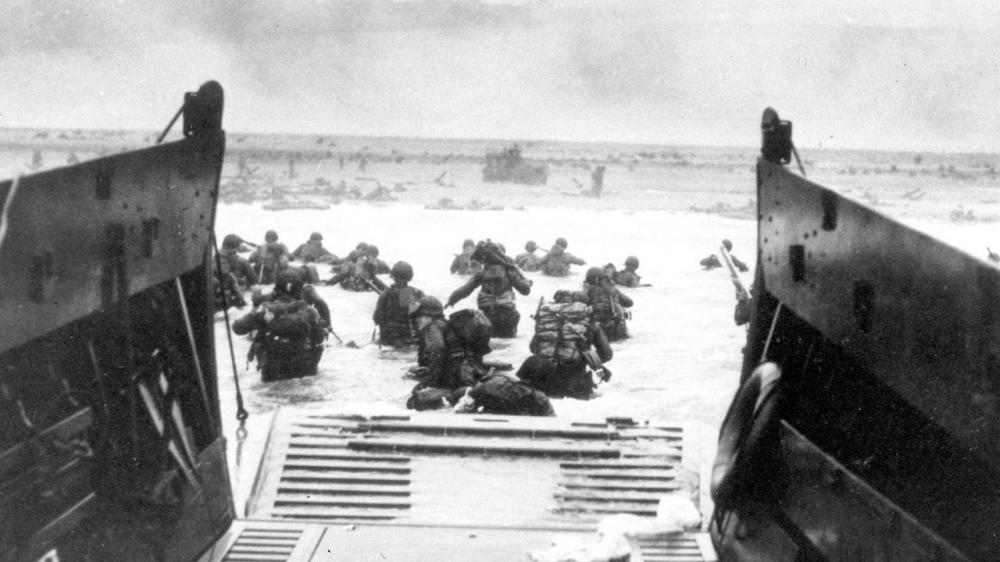 Operation Overlord - D-Day Invasion - June 6, 1944

During World War II (1939-1945) - the Battle of Normandy, which lasted from June 1944 to August 1944, resulted in the Allied liberation of Western Europe from Nazi Germany's control. Codenamed Operation Overlord, the battle began on June 6, 1944, also known as D-Day, when some 156,000 American, British and Canadian forces landed on five beaches along a 50-mile stretch of the heavily fortified coast of France's Normandy region.

The invasion was one of the largest amphibious military assaults in history and required extensive planning. Prior to D-Day, the Allies conducted a large-scale deception campaign designed to mislead the Germans about the intended invasion target. By late August 1944, all of northern France had been liberated, and by the following spring the Allies had defeated the Germans. The Normandy landings have been called the beginning of the end of war in Europe. http://www.history.com/topics/d-day

Displaying incredible heroism, bravery and determination, the troops landed on the beaches and under extreme odds, were able to secure all five of the enemy beachheads. One historian explained, "It's buddies fighting side by side that wins the battle of the beaches."


SHORT VIDEO FROM HISTORY.COM DEPICTING THE EVENTS OF D-DAY, THE INVASION OF NORMANDY, JUNE 6, 1944
https://www.history.com/videos/d-day-invasion-of-normandy#d-day-invasion-
Camp Shanks Museum is Open for the Summer
80 Years Ago Camp Shanks Came To Be
The Camp Shanks Story...



In the autumn of 1942, Western Highway in Orangeburg looked like it had for many years past. Dotted with aging farmhouses, the old road made its way through corn and tomato fields. At night, people whose families had lived there for generations were lulled to sleep by the incessant chirping of crickets. Only the radio told of world-wide war elsewhere.



Then one day in September, a U.S. Army trailer pulled up near the Orangeburg Post Office. Major Drew Eberson of the Army Corps of Engineers arrived, and surveys began. Eberson liked what he saw: mostly all farmland, Route 303 connecting easily with Route 9W, quick access to the Hudson River by the Piermont Pier, and most importantly, two railroads serving the area. It was only 15 miles to the shipping docks at Hoboken. This was perfect.

On September 25th, Eberson summoned over 100 property owners from Blauvelt Road to Washington Street two-and-a-half miles south of Tappan, to tell them they had two weeks to get out. The Army was seizing their land under the War Powers Act. They would be paid for their property with first option to buy it back after the war. The 2,040 acres would be made into a U.S. Army New York Port of Embarkation Center through which ready-trained troops would be processed to North Africa and later England. The Camp would be named after Major General David Shanks, Commander of the New York Port of Embarkation during World War I.

By mid-October, the land was a major construction site. Some 17,000 workers hired by the Army from the nearby metropolitan area were converting the old farmlands into a city for 50,000 people. Work went on non-stop as bulldozers cleared the land, sewers were installed and roads were built through the mud-fields. Over 1,500 barracks were constructed as well as mess halls, theaters, service clubs, central latrines, gymnasiums, and office buildings. Some of the old smaller houses were left standing to serve as Officer quarters.

Camp Shanks officially opened on January 4, 1943. Troops from across the nation began arriving by train around the clock to be processed onto ships that would carry them across the Atlantic to fighting fronts. A permanent staff of 5,000 Officers, men, and women (400 members of the Women's Army Corps, or WACS) was needed to operate the post 24 hours a day, supported by 1,500 civilians who worked a 48-hour, six- day week for an average monthly wage of $250.00.
Camp Shanks, along with Camp Kilmer in New Jersey (which opened in 1942,) was the largest Army port of embarkation on the East Coast and became known as "Last Stop-USA" since many of our soldiers would never again set foot on American soil.

Together, they sent over three million troops overseas. Shanks alone handled more than 1.3 million from 1943 into the Spring of 1945. The Camp's busiest month came in October 1944, when 27,626 troops (roughly two Divisions,) were processed in one 19-hour period.

Combat-ready soldiers were brought to the Camp on long trains pulled by steam locomotives on the Erie and New York Central railroads. They were assigned to barracks, had their equipment checked and their medical and personnel records examined and put in order. Once through the paperwork, they were on standby until space became available on ships anywhere in the New York area.

When they got the word, they were taken by train or ferry to ports at Hoboken or on Manhattan's West Side. Later in the war, they would board ships directly from the Piermont Pier. Some were fortunate enough to travel on either the Queen Mary or the Queen Elizabeth. Too fast for German U-boats, these ocean liners crossed the ocean without escort.

Years later, one former WAC remembered shivering in her overcoat and pajamas as she stood by her barracks in the cold night and watched a Company of troops marching to the loading area on the East Side of Western Highway. They were singing, "I'll Be Home For Christmas" as they headed for the trains and the European battlefront.

Camp Shanks Museum commemorates the largest World War II embarkation camp on America's East Coast. Camp Shanks is located on South Greenbush Road, Orangeburg New York (by the Rail Trail Bridge by Lowe's Home Improvement).

Camp Shanks served as a point of embarkation for troops departing overseas during World War II. Dubbed "Last Stop USA", the camp housed about 50,000 troops spread over 2,040 acres and was the largest World War II Army embarkation camp, processing 1.3 million service personnel including 75% of those participating in the D-Day invasion. In 1945 Camp Shanks housed German and Italian prisoners of war.

After the war, Camp Shanks was converted into housing for veterans with families attending colleges and universities in the New York City area under the GI Bill; the settlement, then known as Shanks Village, closed in 1954. A small museum opened near the site in June 1994 to commemorate the 50th Anniversary of the D-Day Invasion.

The Camp Shanks Museum is open on Saturday and Sunday from 12:00 noon to 4:00 p.m. from June to August.

To view the Camp Shanks Museum webpage for the Town of Orangetown:  

https://www.orangetown.com/document/camp-shanks-museum/



Biggest Military Pay Raise in 20 Years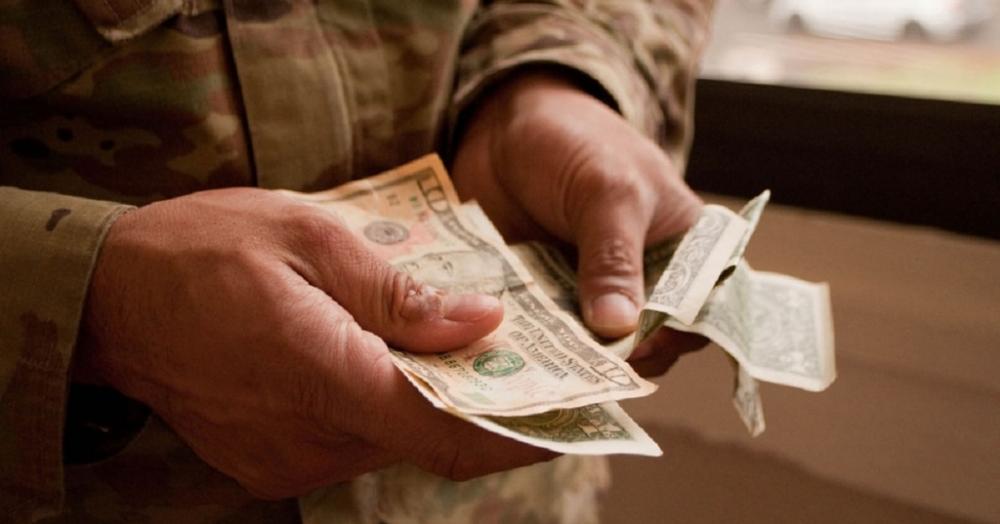 Biggest military pay raise in 20 years may be boosted even more because of inflation worries




By Leo Shane III




Jun 2, 12:06 PM



Inflation concerns will complicate discussions on Capitol Hill this summer about what the 2023 pay raise for troops should be. (Kristen Wong/DoD)

Servicemembers are in line for their biggest pay raise since 2003 next January, but lawmakers and advocates are questioning whether that will be adequate to keep military families in good financial health.

That's because the formula used to calculate annual pay hikes doesn't take into account issues like short-term inflation spikes. The Congressional Budget Office has predicted a 6.1% jump in the consumer price index this year, but none of that extra expense is built into the military pay raise formula.

So, by the time troops see that extra 4.6% in their paychecks in seven months, their basic household expenses may have already ballooned to well above that rate.

"I believe that we should be able to get more flexibility and agility with military pay," said Dan Merry, vice president for government relations at the Military Officers Association of America.
"This pay raise [proposal] is going to be woefully short of the inflation rate. And if we just address it in the annual authorization bill, it may not be enough."



Read more:

Military Times Article on Pay Raise



VVA Chapter 333 General Membership Meeting

VVA 333 General Membership Meeting, July 7th, 2022

The next VVA Chapter #333 General Membership Meeting is Thursday, July 7th, 2022 at 7:30 p.m. at Kearsing-Edwards American Legion Post 1600, 20 Station Road, Pomona, New York 10970. You can attend in person or via Zoom using the link below.


Topic: Ray Furlong's VVA #333 Zoom Meeting 
Time:
Thursday,  July 7th, 2022 07:30 PM Eastern Time (US and Canada)

J

Join Zoom Meeting



https://us02web.zoom.us/j/89202249387?pwd=MWtFSGl3SjNCZWI3Q0VsMXZpY29SZz09




Meeting ID: 630 567 5618
Passcode: 980722

One tap mobile
+16465588656,,89202249387#,,,,*513221# US (New York)
+13126266799,,89202249387#,,,,*513221# US (Chicago)

Dial by your location
        +1 646 558 8656 US (New York)
        +1 312 626 6799 US (Chicago)
        +1 301 715 8592 US (Washington DC)
        +1 253 215 8782 US (Tacoma)
        +1 346 248 7799 US (Houston)
        +1 669 900 9128 US (San Jose)
 Meeting ID: 630 567 5618
 Passcode: 980722 


If you have any problems connecting, call Tom Carroll on 845-269-8909.
Veterans Crisis Line Helps Support Veterans
Veterans Crisis Line helps identify, support Veterans in crisis
News Sections: #VetResources, Mental Health,
Top Stories, Vets Experience
Published On: May 31st, 2022

Evan Albert is director of Data Measurement and Analytics with the Veterans Experience Office

Each year, millions of Americans struggle with mental health issues. Veterans and their families are no different, which is why the Veterans Crisis Line (1-800-273-8255, Press 1) continues to expand and evolve to find the most effective ways to serve.

During Mental Health Awareness Month, VA joins the national movement to fight stigma, provide support and advocate for policies helping Veterans and their families with mental health issues. The VCL team is on the front lines, dedicated to forging lasting resource and support networks for Veterans in need.

Veterans Crisis LinePeople experience emotional and mental health crises in response to a range of situations, from relationship challenges to the uncertainties surrounding the loss of a job. Daily life is filled with disappointments, frustrations and the wear and tear of routine sources of stress. For Veterans, these struggles can manifest uniquely and may even be amplified because of their military service experiences.

Since 2007, VA has operated the Veterans Crisis Line, ensuring Veterans experiencing emotional crises have round-the-clock access to trained professionals. The initiative started small, with only 14 trained responders working out of a call center in Canandaigua, New York. The team, which has grown to more than 750 responders, aims to provide immediate crisis intervention and connect Veterans with local Suicide Prevention Coordinators (SPC).

Care is not confined to initial VCL contact. It continues long after the first conversation, as responders can refer Veterans to a local SPC, who can then connect them to appropriate counseling and support services. To date, the VCL has answered over 6.2 million calls and sent more than 233,000 dispatches of emergency services.

The VCL team continues to evolve, introducing new services, such as online chat and text (838255), and giving Veterans more avenues to communicate the way they feel most comfortable. Because many responders are Veterans themselves, they are familiar with Veteran challenges.

In the past few years, the VCL launched additional support initiatives beyond the call. VCL is also planning for the launch of 988, a new 3-digit-number to reach the National Suicide Prevention Lifeline and the VCL, which will be fully implemented by July 16, 2022.

The Caring Letters program focuses on sending periodic messages with simple expressions of care and concern to Veterans during the year after their initial documented call to the VCL. This initiative, established in 2020, offers a unique opportunity to help save Veteran lives beyond the call, and statistics indicate the program has reduced the rate of suicide death, attempts and ideation.

Opened in 2021, the Peer Support Outreach Call Center is staffed by trained Veterans who proactively reach out to VCL callers who may benefit from additional intervention. Studies show that Veterans who have peer support are more likely to keep their VA appointments, access additional treatment methods and meet other important health benchmarks. Peer specialists give Veterans a sense of empowerment, help reduce stigma and provide guidance on self-help and goal setting.

The VCL remains an essential component of VA's overall effort to prevent suicide. While the VCL team works tirelessly to establish lasting Veteran support systems, the Veterans Experience Office's (VEO) team continues work to locate signs of crisis before they escalate further, connecting them with intervention and support at times of need.

More rapidly identifying Veterans in crisis

Veterans Signals (VSignals), a Customer Experience (CX) solution, delivers survey and point-of-service Veteran feedback collection and analysis capabilities and helps inform opportunities in immediate- to short-term service recovery as well as long-term program and systems improvements.

The VSignals platform delivers actionable intelligence, detailing the various influences surrounding Veteran trust in VA. Underpinning the data is an ever-growing range of free text comments that capture daily interactions and long-term experiences Veterans have at clinics. VSignals helps identify comments that convey signs of crisis (alerts).

VSignals includes three types of crisis alerts: suicide, homelessness and sexual assault. Crisis alerts are triggered when certain keywords are detected in free text comments. For example, keywords for suicide alerts may include suicide and mental health.

While the VSignals platform gives these moments of crisis the attention they deserve, the VSignals team continues collaborating with the VCL and other VA partners to reach out to Veterans in crisis and, more importantly, explore ways to more effectively support these Veterans and their families.

If you are a Veteran in crisis or concerned about one, the VCL is here for you. Call 1-800-273-8255, then press 1; text to 838255; or chat online. Visit the VCL website to learn more about the hotline and how it works.  

Veterans Crisis Website:  
https://www.veteranscrisisline.net/?msclkid=d843bec0cfc011ec9584d7817d84ca36

Virtual Reality Therapy Helps Treat PTSD
Virtual Reality therapy helps treat PTSD and cognitive impairment
News Sections: Health
Published On: June 3rd, 2022
James W. Huckfeldt Jr., is a deputy public affairs officer at the Dublin VAMC

Imagine having the power to temporarily escape your current reality for a virtual one. While this might sound like "The Twilight Zone," our story of Navy Reserve Veteran Sharon Thompson has a happy ending. "Virtual reality puts me in a different atmosphere, almost like my own little world," Thompson said. "I felt happy, like I was there, and the experience was real."

Thompson was one of the first Veterans to try the new virtual reality systems donated by Soldier Strong. Her sessions included paint by number and matching objects of similar shapes and colors. The virtual reality simulator consists of a headpiece to view the altered reality and sensors hooked up to each hand, bicep and back.

"Virtual reality is another tool in our kit to help Veterans with PTSD and cognitive impairments improve relaxation techniques and range of motion," said Carl Vinson VA Recreation Therapy Supervisor Jane Helsing. "We can monitor and track progress on a tablet controlling the programs being used by the Veteran."  

Data collected through these interactions can be compared over time to illustrate therapeutic progress. Other more challenging programs can be added to enhance therapy sessions and achieve loftier goals.

Thompson, who deployed to Iraq, struggled with PTSD after redeploying home and is currently receiving inpatient treatment at Dublin VA.

Virtual reality exposure therapy (VRET) facilitates the emotional engagement of patients with PTSD during exposures to the multiple sensory stimuli made possible by the virtual environment, bypassing symptoms of avoidance and facilitating control on the part of the therapist.

This is according to the research paper, "Efficacy of Virtual Reality Exposure Therapy in the Treatment of PTSD: A Systematic Review."



Provides safe and welcoming environment


VRET can be particularly useful in the treatment of PTSD that is resistant to traditional exposure because it allows for greater engagement by the patient and, consequently, greater activation of the traumatic memory which is necessary for the extinction of the conditioned fear.

One of the benefits of incorporating virtual reality into PTSD and cognitive impairment therapies is that it provides a safe and welcoming environment. Focusing on the virtual world enables Thompson to temporarily disconnect from reality allowing her to pursue her therapy calmly and happily. While Thompson is enjoying herself, Helsing is busy analyzing the data being recorded and looking forward to comparing the new data against previous sessions to gauge improvement.

Thompson is one of the few Veterans to spearhead new virtual reality therapies to help shape the interconnection of treatment and tech for the future.

Read further:  

https://blogs.va.gov/VAntage/104081/virtual-reality-therapy-helps-treat-ptsd-and-cognitive-impairment/



Book Proceeds Benefit Disabled Veterans
Please check out Vietnam veteran Roy Tschudy's book, "Endless." Roy is a past President of Vietnam Veterans of America Chapter #333, and writes about a variety of experiences that our Vietnam vets encountered.  As with all good books, be prepared to experience a lot of emotions with this: you will be intrigued, angry, surprised, maybe shed a tear or two, and laugh out loud at some of the shenanigans in this enjoyable tale of fact, fiction and myth. All proceeds of "Endless" go to help veterans. The book is available in paperback or Kindle edition from Amazon:


Employer Meet and Greets at Finkelstein Memorial Library for the month of June.
We will be hosting our Employer Meet and Greet on the following Wednesdays in June from 1:30pm-3:30pm -- June 8th, June 15th, June 22nd, and June 29th
For further information, contact: Manuel Juarez, Coordinator of Business and Employer Services, Rockland Works, 131 N. Midland Avenue Nyack, NY 10960
Mjuarez@rboces.org -- (845) 770-2900 Ext. 3524


PDI -- 2 Nice-Pak Park, Orangeburg, New York 10962
For updated career opportunities at PDI, visit this website:
https://recruiting.ultipro.com/NIC1003/JobBoard/d93555cb-6498-e637-8827-342b0f2a5a29/?q=&o=postedDateDesc
PDI is an infection prevention company dedicated to Be The Difference®
Our three divisions, PDI Healthcare, Sani Professional® and PDI Contract Manufacturing, are always striving to do more to reduce the spread of infection and preserve the well-being of those touched by our products.  We are currently hiring Full-time Production Employees! These are Temp-to-Hire positions for our Union Associates.
We have tons of great job opportunities at the above link but here are some others:
+ Packers
+ Machine Operators
+ Material Handlers
+ Winder Operators
+ Forklift Operators
Shifts and pay rates:
+ 1st shift 7:00am - 3:05pm - 2nd shift 3:00pm-11:05pm - 3rd shift 11:00pm-7:05am.
+ Competitive wages.
Must be legally authorized to work in the U.S.*
All your information will be kept confidential according to EEO quidelines.
Vaccinated only will be considered.
Company:  Johnson Controls
Please find below a series of Web Site addresses concerning job openings from Johnson Controls.  
Johnson Controls is a large company doing business with the U.S. Government, Military, Industrial, and Commercial companies throughout the U.S.

Please see list of job openings in the New York State area.  Johnson Controls would like to hire veterans where possible.  If any of your members are interested, I can put the veteran in contact with my friend who can help with applying for the below positions.  For further information, contact:  
John H.Leighton
Cell phone: 845-521-5361
Email:   jhleighton@att.net
Email John Leighton with Name,
Town in NY,
Email address and phone number.
Here are some available positions:
Note: Each position has its own unique location.
Con Edison Careers:
View this link for available job opportunities:  

http://careers.coned.com/jobs/search


Be advised Con Ed is always looking for Veterans for General Utility Worker and Customer Service Representatives. 
Please check out the link above for updated positions and detailed job descriptions.  For further information, contact  James E. Christman, MBA, MEM, SHRM-CP |Project Specialist
Veterans and Disabilities Recruiter. | Con Edison | 4 Irving Place, NY, NY 10003
christmanja@coned.com  |  Office: 212-460-3110
Veterans Employment and Training Services (VETS) Resources for Veterans
The Veterans' Employment and Training Service (VETS) is committed to helping America's veterans and separating service members by preparing them for meaningful careers, providing employment resources and expertise, and protecting their employment rights.
Veterans Employment and Training Service (VETS) Resources and Other Information
Grants and Opportunities
VETS provides critical resources, expertise, and training to assist veterans in locating and obtaining meaningful careers.
Grant Opportunities
Jobs For Veterans State Grants program provides federal funding to hire dedicated staff and assist employers fill their workforce needs with job-seeking veterans.
VA Employment Resources

.

VA Employment Resources allows veterans, service members, and their families to research, find, access, and manage their benefits and personal information.



FedEx Independent Service Provider


FedEx is looking to hire full time and part time drivers to deliver and pickup packages from Blauvelt, NY. Full time schedule is Monday – Friday and part time schedule has weekend positions available. Must be over 21 years old, have a clean drivers license, and be able to pass physical and drug tests. Background checks are also required. Salary for full time starts at $700 per week. Please contact 201-724-7781 to see if you qualify.



Office of Acquisition, Logistics, and Construction of the Veterans Administration:


The link below lists current positions have been announced for the Office of Acquisition, Logistics and Construction (OALC). This is not a complete listing of all Department of Veterans Affairs (VA) vacancies and may not include all positions announced for OALC. You may access VA recruitment information on the VA Jobs site at this link:

https://www.va.gov/jobs/


If you wish copies of announcements listed below, please contact the individual identified in the specific announcement.  Here is the link to the OALC Job Listings:   


https://www.va.gov/oalc/career.asp




Rockland County Marine Corps League

Rockland County Marine Corps League regularly receives donations of handicap assistance equipment for disabled veterans from people who want to help. The donated equipment is available for free to military veterans and their families. The items include the following:



Motorized Wheelchairs

Manual Wheelchairs

Oxygen Generator

Walkers

Bath Chairs

Transfer Benches

Braces

Crutches

Canes

If you have need of any of this equipment, contact the folks at the Rockland County Marine Corps League - 845-323-8774 or via e-mail: drobin137@icloud.com.

RockVets Monthly Newsletter


RockVets is an Outreach program of New York Vets, Inc.,  a 501 (c) 3 not-for-profit organization established in 1992, to advocate for those who have worn the uniform of the U.S. Military, no matter where or when they served.
The volunteers at New York Vets / RockVets publish this monthly e-newsletter.  We welcome your thoughts, questions, and feedback. E-mail: NewYorkVets@gmail.com.
We are not affiliated with any government agency such as the Veterans Administration, Rockland County Government, nor the Veterans Service Agency of Rockland.
Each month, our newsletter reaches more than 1600 local veterans or those who care about veterans' interests.  Please use this forum to let veterans know of any information, resources, links or events they might enjoy. Send information to NewYorkVets@gmail.com or send us a note through our website:  https://newyorkvets.org.  Thank you for passing this newsletter along to other veterans.  

Our Mailing Address
New York Vets, Inc. / RockVets
P.O. Box 387
Tomkins Cove, New York 10986                                                           
Pat McGlade
Co-Founder / Director
Website:

newyorkvets.org


RockVets Newsletters:

RockVets Newsletters
Email: NewYorkVets@gmail.com